According to the UN, global crises, conflicts, and the climate emergency are escalating trafficking risks. Displacement and socio-economic inequalities are impacting millions of people worldwide, leaving them vulnerable to exploitation by traffickers. Those who lack legal status, live in poverty, have limited access to education, healthcare, or decent work, face discrimination, violence, or abuse, or come from marginalized communities are often the primary targets of traffickers.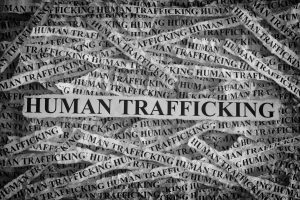 The theme for World Day Against Trafficking in Persons 2023 is "Reach every victim of trafficking, leave no one behind". It aims to raise awareness of disturbing developments and trends identified by the latest UNODC Global Report on Trafficking in Persons and calls on governments, law enforcement, public services, and civil society to assess and enhance their efforts to strengthen prevention, identify and support victims, and end impunity.
Talitha Kum, the global umbrella network of sisters, allies, and partners established in 2009 with the International Union of Superiors General (UISG), recently  released  its annual activities report. Rich in data, stories, testimonies, and critical analyses, it details the last year of Talitha Kum's activity and is proposed as a working tool for all people committed against trafficking.
Según la ONU, las crisis mundiales, los conflictos y la emergencia climática están aumentando los riesgos de trata. Los desplazamientos y las desigualdades socioeconómicas afectan a millones de personas en todo el mundo, haciéndolas vulnerables a la explotación de los traficantes. Quienes carecen de estatus legal, viven en la pobreza, tienen un acceso limitado a la educación, la atención sanitaria o un trabajo digno, sufren discriminación, violencia o abusos, o proceden de comunidades marginadas, son a menudo los principales objetivos de los traficantes.
El lema del Día Mundial contra la Trata de Personas 2023 es "Llegar a todas las víctimas de la trata, no dejar a nadie atrás". Su objetivo es sensibilizar sobre los preocupantes acontecimientos y tendencias señalados en el último Informe Mundial sobre la Trata de Personas de la ONUDD, y hace un llamamiento a los gobiernos, las fuerzas del orden, los servicios públicos y la sociedad civil para que evalúen e intensifiquen sus esfuerzos para reforzar la prevención, identificar y apoyar a las víctimas, y poner fin a la impunidad.
Talitha Kum, la red mundial de hermanas, aliados y socios creada en 2009 con la Unión Internacional de Superioras Generales (UISG), ha publicado recientemente su informe anual de actividades. Rico en datos, historias, testimonios y análisis críticos, detalla el último año de actividad de Talitha Kum y se propone como herramienta de trabajo para todas las personas comprometidas contra la trata.