July 10, 2023
Sister Elizabeth Davis has been selected to participate in the General Assembly of the Synod of Bishops to be held in Rome in October. Delegates representing bishops, priests, religious and laypeople from around the world will be present at the October session.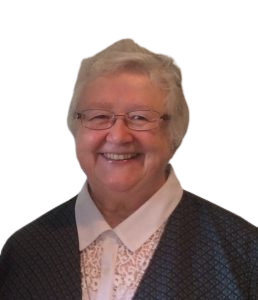 Sister Elizabeth was nominated through the Union of Superiors Generals (UISG).  When the call for nominees from North America came forth the different congregational leaders in Canada were invited to submit a name.  The ten chosen – five women and five men –represent religious orders from countries around the world.   Elizabeth is in section A and will be a voting member of the Synod.
The Synod in Rome follows diocesan, national, and continental phases of the Synod that began in October 2021. The Synod has as its theme "For a synodal church: communion, participation, and mission."
More about the October 2023 Session can be found on our website here
La Hermana Elizabeth Davis ha sido seleccionada para participar en la Asamblea General del Sínodo de los Obispos que se celebrará en Roma en octubre. En la sesión de octubre estarán presentes delegados que representan a obispos, sacerdotes, religiosos y laicos de todo el mundo.
La Hermana Elizabeth fue nominada a través de la Unión de Superioras Generales (UISG). Cuando se hizo la convocatoria de candidaturas de América del Norte, se invitó a los distintos líderes congregacionales de Canadá a presentar un nombre. Los diez elegidos -cinco mujeres y cinco hombres- representan a órdenes religiosas de países de todo el mundo. Elizabeth pertenece a la sección A y será miembro con derecho a voto del Sínodo.
El Sínodo de Roma sigue a las fases diocesana, nacional y continental del Sínodo que comenzó en octubre de 2021. El Sínodo tiene como lema "Por una Iglesia sinodal: comunión, participación y misión".
Puede encontrar más información sobre la Sesión de octubre 2023 en nuestro sitio web aquí