Each year on December 6, Canada observes this day, the anniversary of the Ecole Polytechnique Massacre in Montreal in 1989.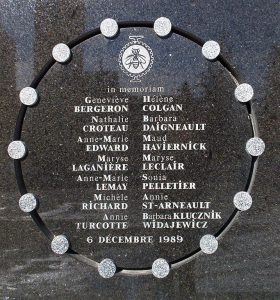 As we remember the women who were killed in that horrific act of violence, we are also reminded that violence is a daily reality for many girls, women and gender diverse people in Canada and all over the world.
This day is a reminder of the danger inherent in the power imbalance between men and women in Canada and worldwide. It is also a time to reflect on what we can all do through our words and our actions to end gender-based violence and to help create a society where everyone can feel safe, respected and welcomed.