Born in Limerick in 1837, Anne Mary Bridget Clune arrived in St. John's in the Fall of 1858 to enter the Sisters of Mercy. As a novice she received the name Sister Mary Bernard Xavier but was known for most of her life as Mother Bernard. She spent her whole religious life at Mercy Convent on Military Road.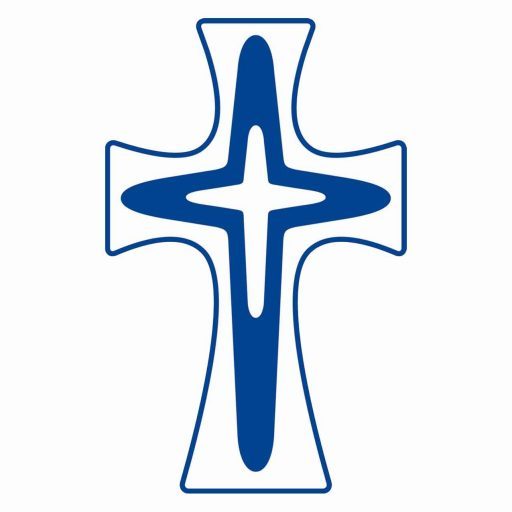 In the 1860s the sisters at Mercy Convent were responsible not only for Our Lady of Mercy School but also for St. Clair's Boarding School (housed at Mercy Convent), St. Bridget's School in the city's east end and the Petty Harbour foundation, and Mother Bernard entered fully into the call to mission. Her many natural talents and abilities, her educational and cultural background and her keen interest in learning enabled her to fulfill positions of responsibility in the young community, including bursar and mistress of novices in addition to teaching full-time.
In 1881 Mother Bernard was elected superior of Mercy Convent, a position she held for fourteen years. During her tenure, she tirelessly sought out ways to provide the children of Newfoundland with the best possible educational opportunities that would fit them for life. One of her first such ventures was the opening of Angels' Guardian School at Mercy Convent for children aged three to eight years.
In 1883 at her initiative and with the support of Bishop Thomas Power, the Sisters of Mercy purchased the Little estate in the Waterford Valley. Mother Bernard's dream was to establish an academic center that would provide access to high quality educational and cultural opportunities for young women all over Newfoundland, and she saw this site as theideal location to make that dream a reality.
To ensure that the sisters would be well prepared to begin this new venture, she and Sister Teresa O' Halleran sailed to Halifax to look at boarding schools and to learn about new educational practices and techniques.  On August 20, 1884 St. Bride's Boarding School for Young Ladies at Littledale opened with four boarding students registered. Mother Bernard kept a close eye on St. Bride's especially in its early years, and she remained interested in all its activities and initiatives throughout her life.
Mother Bernard had many gifts besides her exceptional teaching and administrative talents. She was for many years a soloist in the choir of St. John the Baptist Cathedral and was fluent in several languages. Her death on October 6, 1894 at the age of 57 years was a severe blow to her sisters, especially those at Mercy Convent and Littledale who had lived and worked with her so closely over many years. She was a visionary woman, innovative yet practical, very much in touch with the needs of her times, generous in sharing her talents and fully committed to the mission of Mercy.
More stories documenting our Newfoundland Mercy Story can be read in "Archival Moments"
Nacida en Limerick en 1837, Anne Mary Bridget Clune llegó a St. John's en el otoño de 1858 para ingresar en las Hermanas de la Misericordia. Como novicia recibió el nombre de Hermana Mary Bernard Xavier, pero fue conocida durante la mayor parte de su vida como Madre Bernarda. Pasó toda su vida religiosa en el Convento de la Misericordia en Military Road.
En la década de 1860, las hermanas del Convento de la Misericordia eran responsables no sólo de la Escuela de Nuestra Señora de la Misericordia, sino también del Internado de St. Clair (ubicado en el Convento de la Misericordia), la Escuela de St. Bridget en el extremo este de la ciudad y la fundación Petty Harbour, y la Madre Bernard entró de lleno en la llamada a la misión. Sus muchos talentos y habilidades naturales, su formación educativa y cultural y su gran interés por aprender le permitieron desempeñar puestos de responsabilidad en la joven comunidad, como ecónoma y maestra de novicias, además de enseñar a tiempo completo.
En 1881, la Madre Bernarda fue elegida superiora del Convento de la Misericordia, cargo que desempeñó durante catorce años. Durante su mandato, buscó incansablemente formas de ofrecer a los niños de Terranova las mejores oportunidades educativas posibles que les prepararan para la vida. Una de sus primeras iniciativas fue la apertura de la Angels' Guardian School en el Convento de la Misericordia para niños de tres a ocho años.
En 1883, por iniciativa suya y con el apoyo del obispo Thomas Power, las Hermanas de la Misericordia compraron la finca Little en el valle de Waterford. El sueño de la Madre Bernard era establecer un centro académico que diera acceso a oportunidades educativas y culturales de alta calidad a las jóvenes de todo Terranova, y vio este lugar como el sitio ideal para hacer realidad ese sueño.
Para asegurarse de que las hermanas estuvieran bien preparadas para comenzar esta nueva empresa, ella y la hermana Teresa O' Halleran viajaron a Halifax para ver internados y aprender sobre nuevas prácticas y técnicas educativas. Bride's Boarding School for Young Ladies en Littledale abrió sus puertas con cuatro alumnas matriculadas. La madre Bernard siguió de cerca a St. Bride's especialmente en sus primeros años, y se mantuvo interesada en todas sus actividades e iniciativas a lo largo de su vida.
La Madre Bernard tenía muchos dones, además de su excepcional talento docente y administrativo. Durante muchos años fue solista en el coro de la catedral de San Juan Bautista y hablaba con fluidez varios idiomas. Su muerte, el 6 de octubre de 1894 a la edad de 57 años, fue un duro golpe para sus hermanas, especialmente para las del Convento de la Misericordia y Littledale, que habían vivido y trabajado con ella tan estrechamente durante muchos años. Fue una mujer visionaria, innovadora pero práctica, muy en contacto con las necesidades de su tiempo, generosa al compartir sus talentos y plenamente comprometida con la misión de la Misericordia.
Se pueden leer más relatos que documentan nuestra historia de la Misericordia en Terranova en "Momentos de archivo".