September 27, 2023
Mercy Day 2023 was more special in St. John's, NL, as many Sisters of Mercy gathered with parishioners in our Basilica Cathedral to witness a special blessing for Sister Elizabeth Davis as she travels to the Bishops' Synod in Rome in October 2023.  
At the regular 11:00 a.m. Sunday Liturgy, Pastor Father Cecil Critch welcomed all especially the many Sisters of Mercy and their Associates on Mercy Day, the day in 1827 when Catherine McAuley opened the House of Mercy in Dublin, Ireland.
Congregational Leader Sister Diane Smyth spoke to the parishioners reminding all of the meaning of the Synod and the importance of the time of preparation through prayer and discussions that we, the voice of the people of God, have given to this matter.  She spoke of the significance of this Synod where for the first time not only Bishops will be attending but lay people and those of other faiths who will be voting members.  She repeated Pope Francis' words of the need for "closeness, compassion and tender love" as we journey together.  Sister Diane congratulated Sister Elizabeth on being invited to participate in the Synod, one of only ten UISG and USG members (five women and five men) to be invited as part of the 21% voters who are not Bishops.  She wished her well and asked God's blessing on her to speak passionately on our behalf….
Read the complete article here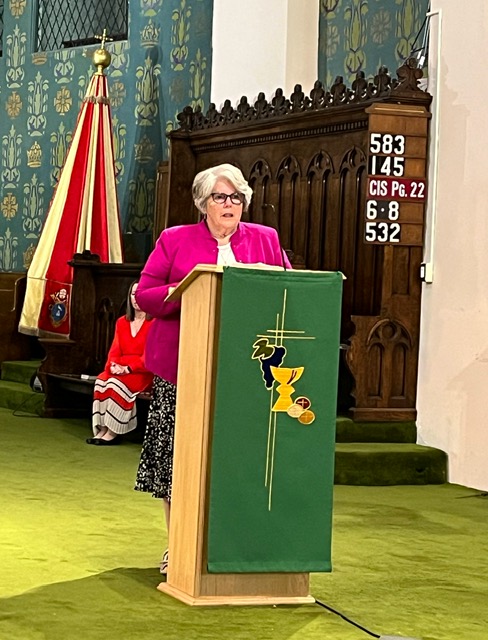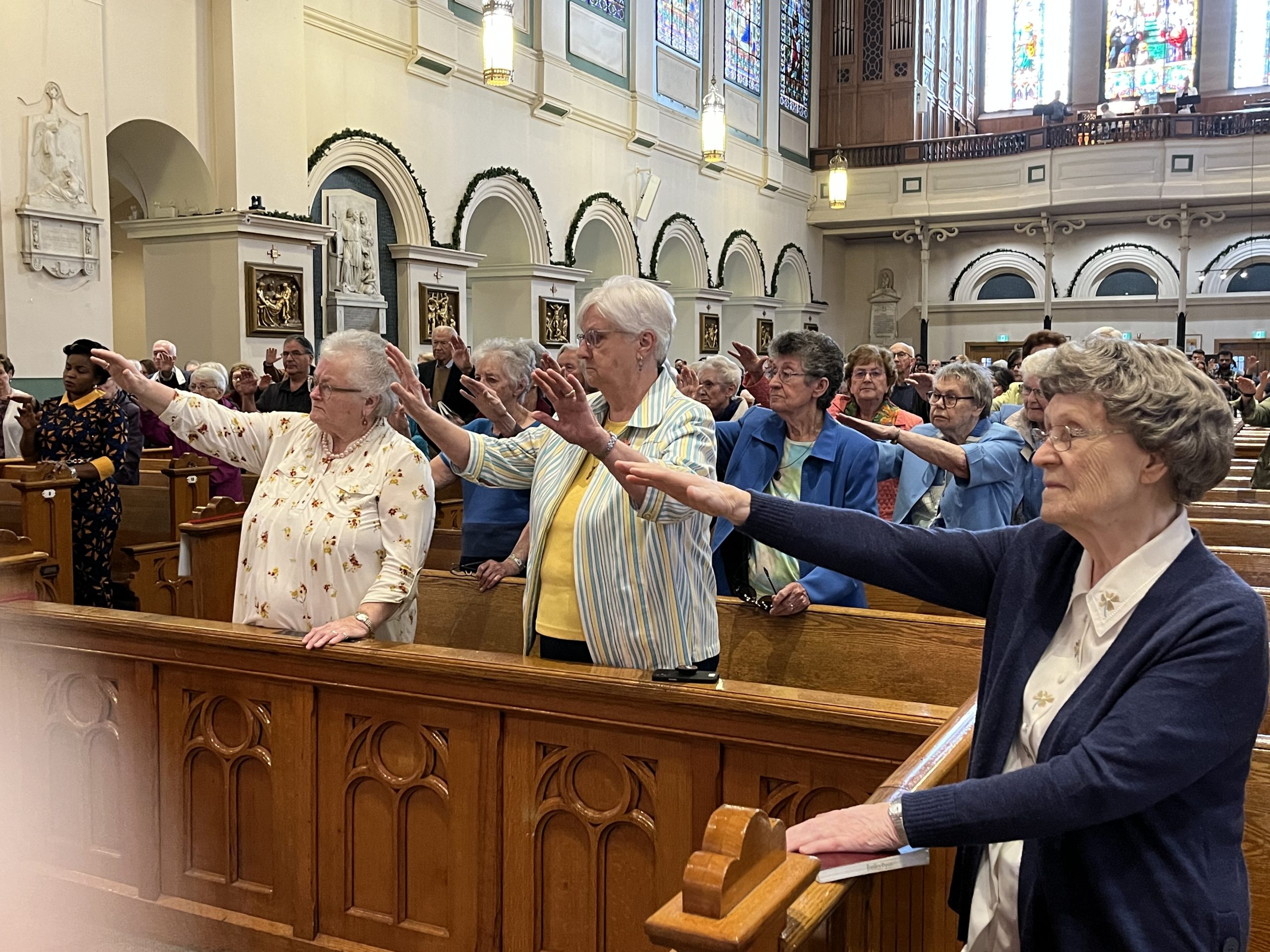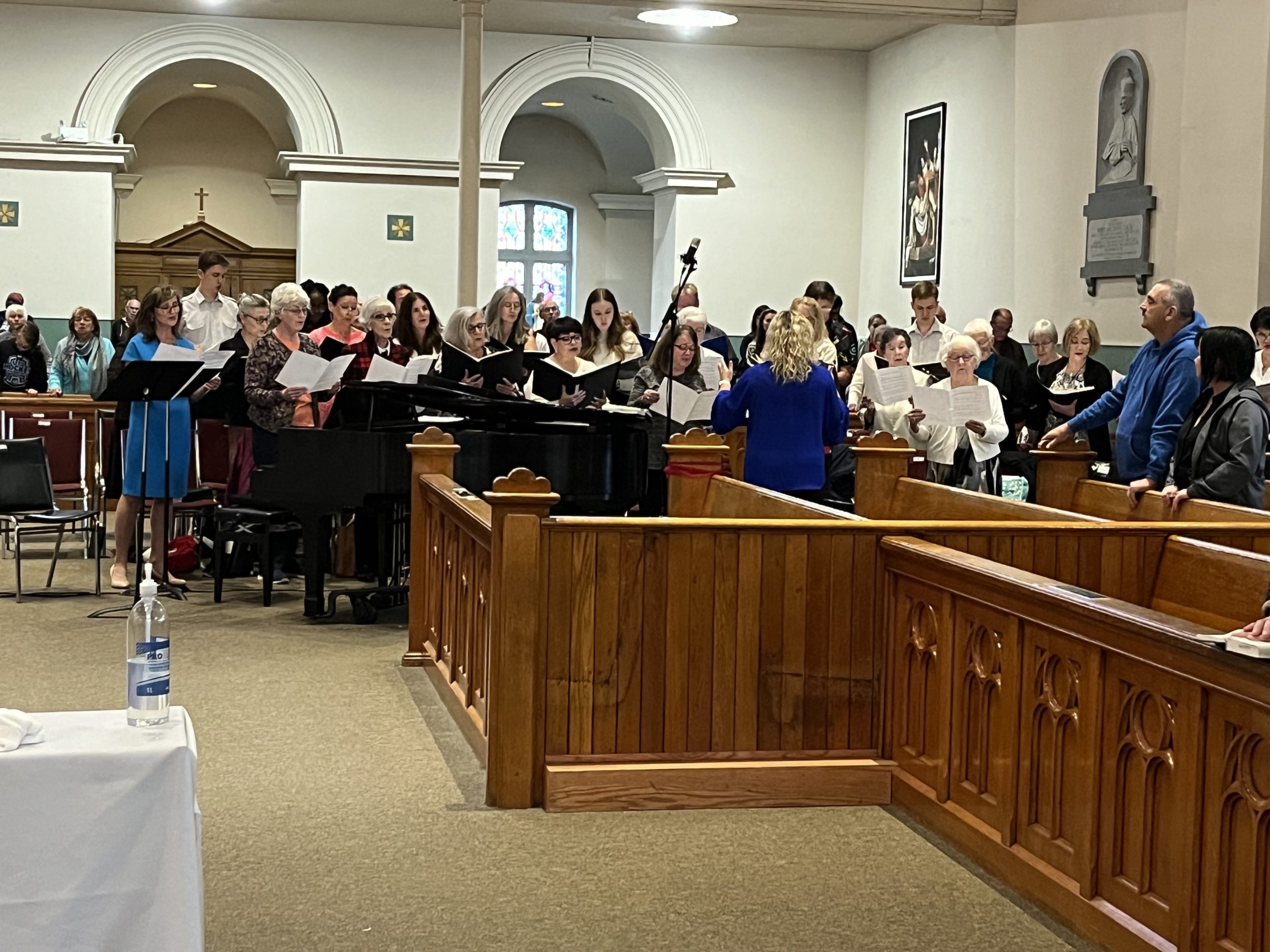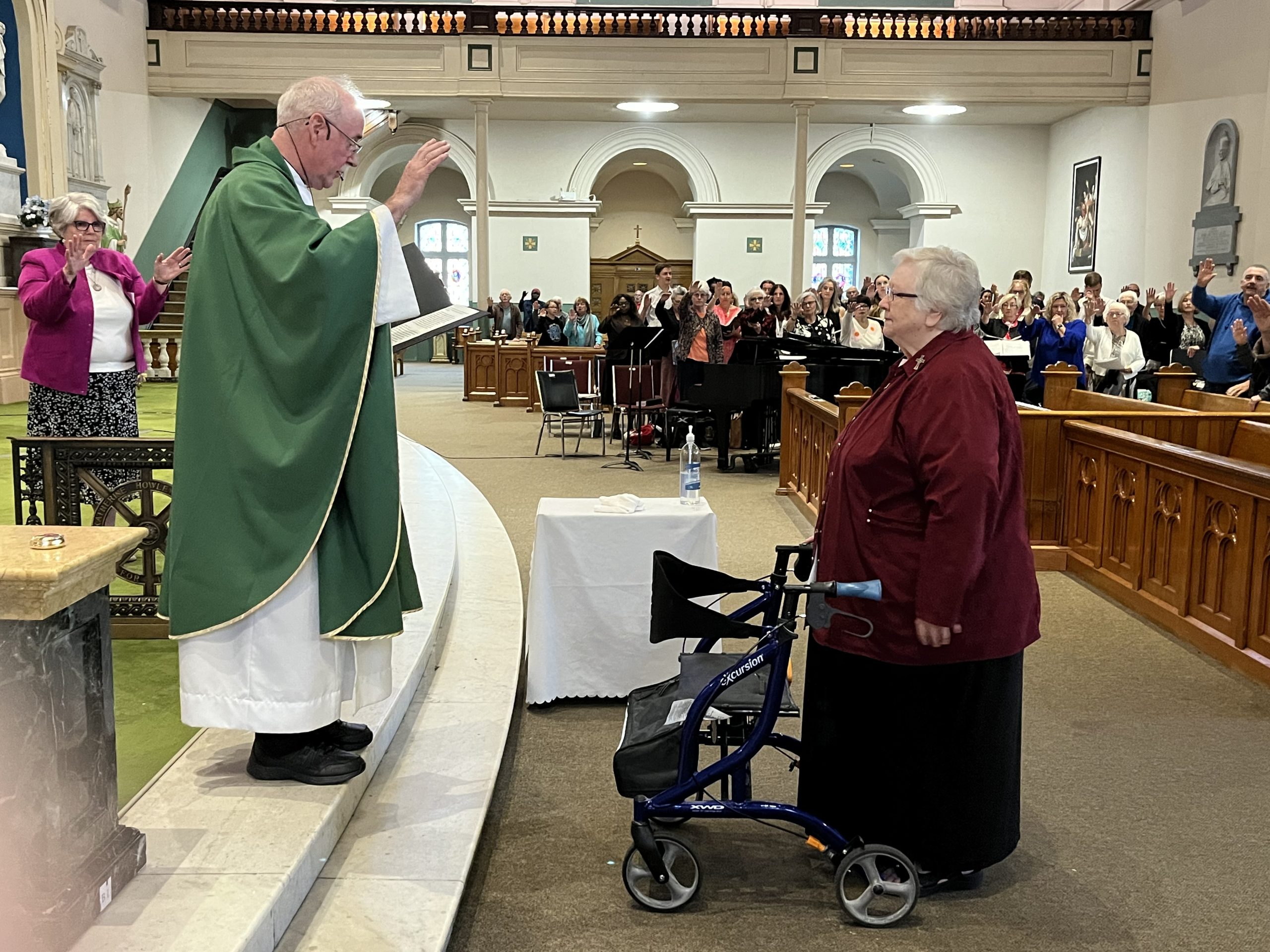 El Día de la Misericordia 2023 fue más especial en St. John's, NL, ya que muchas Hermanas de la Misericordia se reunieron con los feligreses en nuestra Catedral Basílica para presenciar una bendición especial para la Hermana Elizabeth Davis en su viaje al Sínodo de los Obispos en Roma en octubre de 2023.
En la Liturgia dominical regular de las 11:00 a.m., el Párroco Padre Cecil Critch dio la bienvenida a todos especialmente a las muchas Hermanas de la Misericordia y sus Asociados en el Día de la Misericordia, el día en 1827 cuando Catalina McAuley abrió la Casa de la Misericordia en Dublín, Irlanda.
La Líder de la Congregación, Hermana Diane Smyth, habló a los feligreses recordando a todos el significado del Sínodo y la importancia del tiempo de preparación a través de la oración y las discusiones que nosotros, la voz del pueblo de Dios, hemos dado a este asunto. Habló del significado de este Sínodo en el que, por primera vez, no sólo asistirán obispos, sino también laicos y personas de otras religiones, que serán miembros con derecho a voto. Repitió las palabras del Papa Francisco sobre la necesidad de "cercanía, compasión y tierno amor" en nuestro camino juntos. La hermana Diane felicitó a la hermana Elizabeth por haber sido invitada a participar en el Sínodo, una de los diez canadienses (cinco mujeres y cinco hombres) que han sido invitados como parte del 21% de votantes que no son obispos. Le deseó lo mejor y pidió la bendición de Dios para que hable con pasión en nuestro nombre….
Lea aquí el artículo completo acqui