We invite you to pray with us for the people of Morocco and Libya in their time of crisis.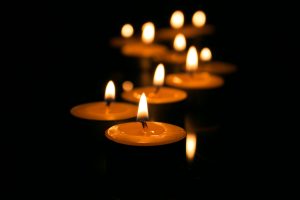 So many lives have been shattered by the deadly earthquake in Morocco and the deadly floods in Libya. Homes have been destroyed, buildings crumbled, communities torn apart, livelihoods destroyed, many thousands of loved ones killed, injured or gone missing, and tens of thousands displaced in these two north African countries  by these events.
Post your prayer in our prayer space here
Te invitamos a rezar con nosotros por los pueblos de Marruecos y Libia en estos momentos de crisis.
El mortífero terremoto de Marruecos y las mortales inundaciones de Libia han destrozado muchas vidas. Casas destruidas, edificios derruidos, comunidades destrozadas, medios de vida destruidos, miles de seres queridos muertos, heridos o desaparecidos, y decenas de miles de desplazados en estos dos países del norte de África.
Publica tu oración en nuestro espacio de oración aquí