The topic of the event was Global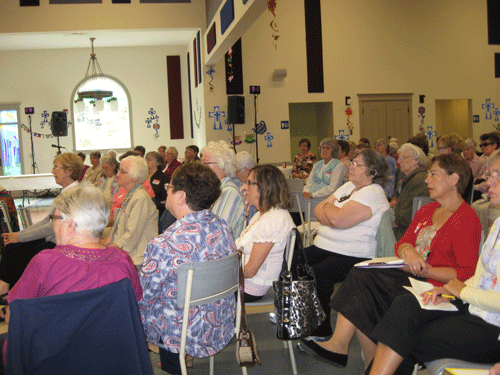 Mercy in the 21st Century.  For two days, September 21 and 22, over 80 men and women, Mercy Sisters, Associates, colleagues and friends met at the Corpus Chrsti Parish Hall to pray, listen, reflect and share.  For the first day Sr. Mary Reynolds madeCatherine McAuley known as "nourishment for our time."  She revealed to us her heart, the heart of a mother, the heart of an advocate, the heart of a woman of the Gospel- a heart of love, justice, of mercy and compassion.  She highlighted the global presence of Mercy especially through the Mercy International Association.  Sr. Elizabeth Davis situated Mercy in Newfoundland and Peru in this larger context as she described who we are.
On the second day of our gathering Mary Purcell laid out the richness of Mercy International in description of MIA's global initiatives and helped us further develop a vision of how we might further these initiatives from our position on the planet.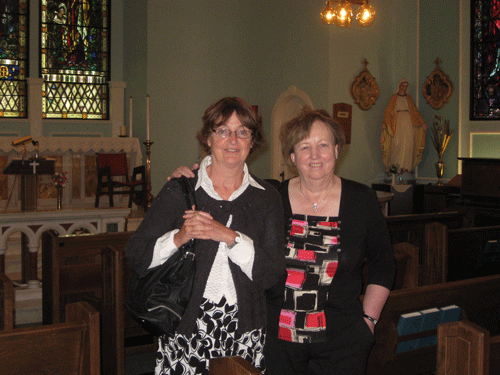 These two days stretched our thinking but most of all expanded our hearts and minds.  They helped us increase our consciousness of Mercy in the world in which we live and work and challenged us to open to what the works of Mercy call us to be and to do in this day and age.  They were two rich and enriching days.  We thank Mary Reynolds and Mary Purcell for their presence and for their presentations.
submitted by Diane Smyth