January 4, 2023
COP15, the 15th Conference of the Parties of the U.N. Convention on Biological Diversity, was held December 7-16 in Montreal, Canada.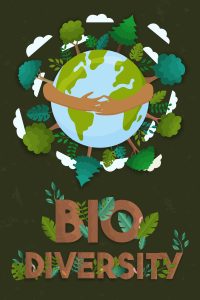 Reports on COP15 were posted during the conference on our website here (Historic Deal reached at COP15), here (More About COP15) and here (COP15: Protecting Nature and Halting Biodiversity Loss)
Faiths at COP15, a coalition of faith-based organizations and conservation groups who advocate for biodiversity and support urgent international action, hosted a number of events.
You can watch the recordings here. Faiths at COP15 also released the "Multi-Faith Response to the Post-2020 Global Biodiversity Framework."
La COP15, la 15ª Conferencia de las Partes del Convenio de las Naciones Unidas sobre la Diversidad Biológica, se celebró del 7 al 16 de diciembre en Montreal (Canadá).
Los informes sobre la COP15 se publicaron durante la conferencia en nuestro sitio web aquí (Acuerdo histórico alcanzado en la COP15), aquí (Más sobre la COP15) y aquí (COP15: Proteger la naturaleza y detener la pérdida de biodiversidad).
Faiths at COP15, una coalición de organizaciones religiosas y grupos conservacionistas que abogan por la biodiversidad y apoyan la acción internacional urgente, organizó varios actos.
Puede ver las grabaciones aquí. Faiths at COP15 también publicó la "Respuesta Multirreligiosa al Marco Global de Biodiversidad Post-2020".