March 18, 2023
World Water Day is the annual UN observance highlighting the human right of all people to fresh water. Currently, 2.1 billion people live without safe water at home, putting them at risk of illness and disease.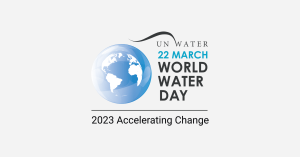 This year's World Water Day is about accelerating change to solve the water and sanitation crisis that many parts of the world are experiencing. Goal 6 of the Sustainable Development Goals aims to "ensure availability and sustainable management of water and sanitation for all." Access to safe water, sanitation and hygiene is the most basic human need for health and well-being. Currently we are far from meeting Sustainable Goal 6: water and sanitation for all earth's inhabitants by 2030.
This year's global campaign, Be the Change encourages all of us to take action to change the way we use and manage water. The UN 2023 Water Conference being held in New York from March 22 -24 will provide an opportunity to bring together world leaders to accelerate action for water. However, all of us can play a part in the solution. Let us pray for the success of this conference and take whatever concrete actions we can to live more sustainably by monitoring our use of water and by becoming more aware of our consumption patterns.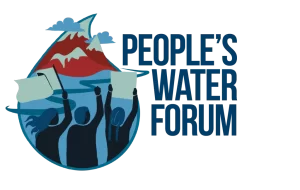 Our congregation has signed on to the Water Justice Manifesto organised by
The People's Water Forum. Below are English and Spanish links to the Manifesto:
https://thepeopleswaterforum.org/2023/02/28/water-justice-manifesto/
https://thepeopleswaterforum.org/2023/02/28/el-manifiesto-por-la-justicia-hidrica/