January 21, 2015
"My heart is smiling"
My heart is smiling", said an instructor from the Centre for Nursing Studies on the occasion of a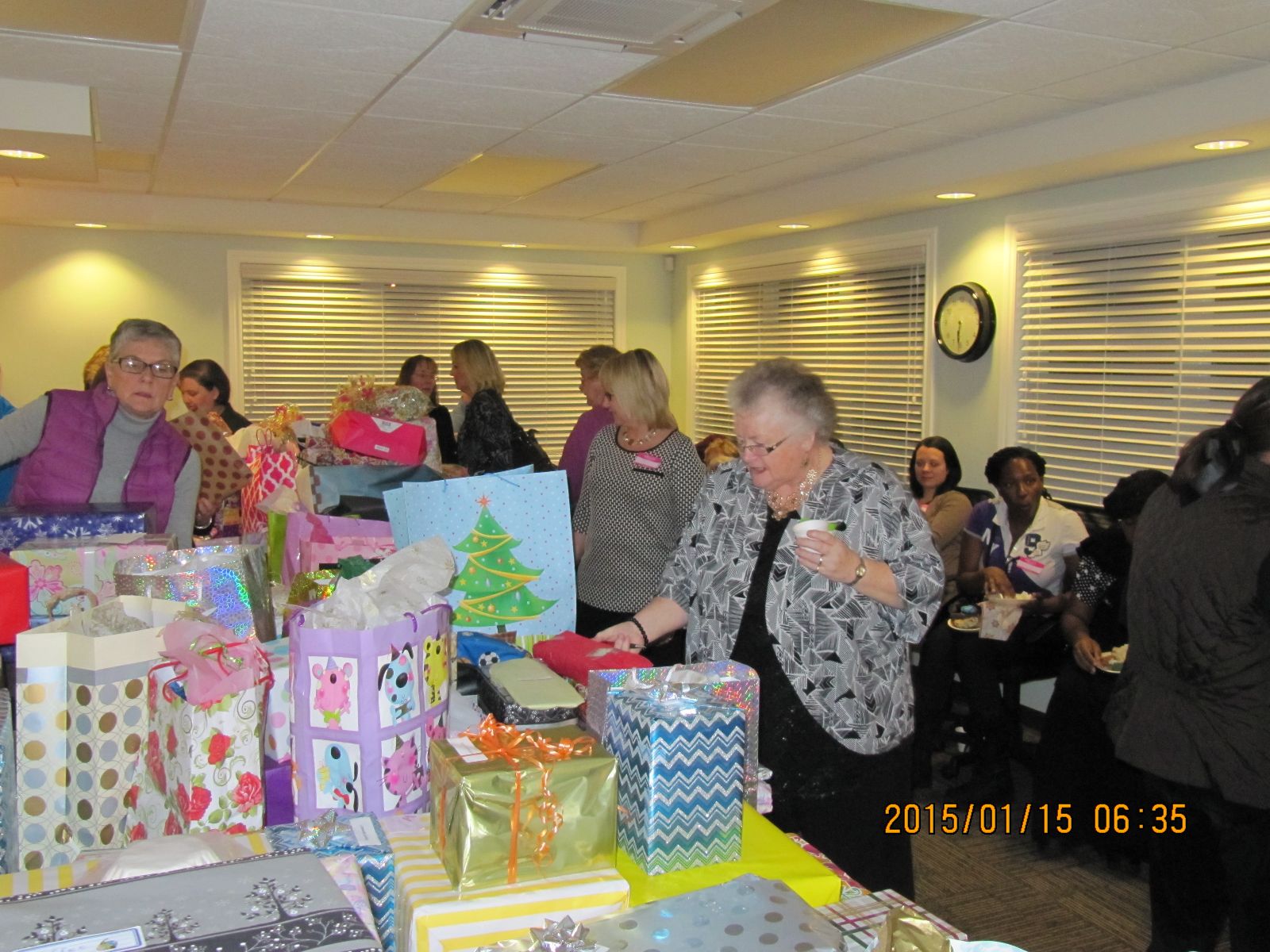 "Shower" and welcome given to thirteen LPNs from Jamaica. On Tuesday night, January 13, 2015, many parishioners from the Basilica of St. John the Baptist as well as instructors and staff from the Centre for Nursing Studies and the LPN Program gathered at the new LPN Centre on Blackmarsh Road in St. John's to greet 13 Jamaican women who have come to St. John's to work as LPNs.  A few years ago the Centre for Nursing Studies set up a program in Jamaica to train men and women as LPNs. In order to work in Canada they had to come here for 3 months to get their accreditation.  To help with this process the Mercy and Presentation Congregations have given accommodations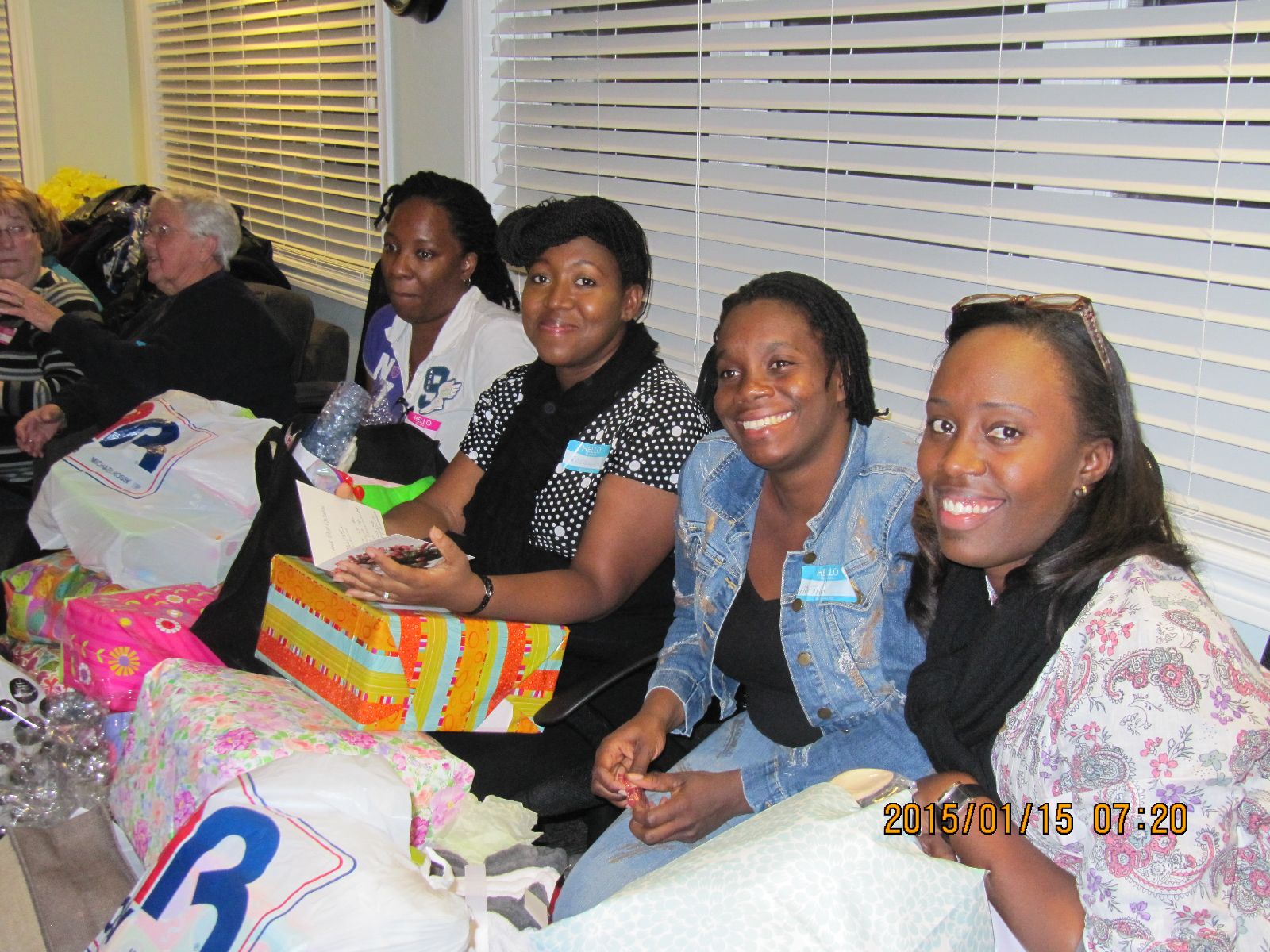 to some girls for their 3 months stay, usually at McAuley Convent and Presentation Motherhouse and one stayed at Mercy Convent.  The new "state of the art" long term care facility the government built in St. John's is short staffed so some of the Jamaicans were invited to come here to work.
Sister Margie Taylor, RSM, initiated the project
The shower was initiated by Sister Margie Taylor, RSM and with the assistance of the Basilica Community Builders word spread to various groups who were delighted to help and what a response was given. There were about 100 people in attendance.  Each girl received a toaster, iron, frying pan, cutlery, tablecloths, coffee maker or kettle, sheets, towels and face clothes, as well as household knick-knacks like tea towels, oven gloves, peering knives, spatulas, etc., etc. Delicious food was served as well.  It was great and the girls were so appreciative.  All of the above items were new.  Margie has also brought to their apartments second hand sheets, comforters and towels she had received from Mercy Associates and hotels.  The girls came to the shower on the city bus but 13 parishioners took them home as they could never take public transportation with all the gifts they had received.  What an evening!  We are deeply appreciative to all who helped make the project such a success.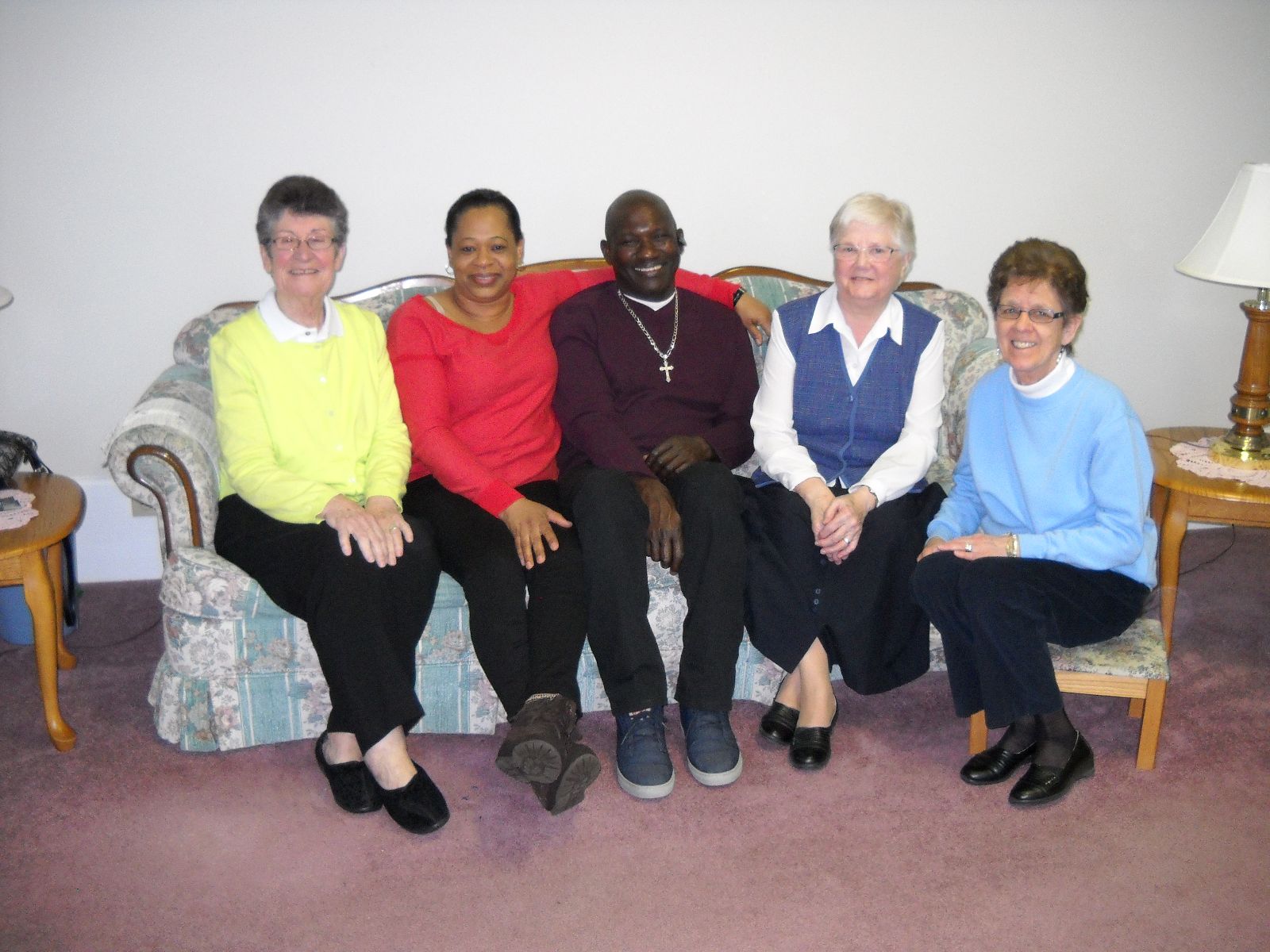 The Sisters at Mercy Convent enjoy a visit from one of the Jamaican LPNs who has returned to St. John's with her husband.
Message to: rryan@bellaliant.com  mtaylor@bellaliant.com