February 4, 2010
On December 11, 2009 the cafeteria of St. Clare's Mercy Hospital was the setting for the annual Christmas Tree Lighting as well as the unveiling of eight Values Posters. The posters are complementary to the front-entrance mural, For Mercy Has a Human Heart, which was unveiled in December 2004. The project was the work of St. Clare's Mercy Hospital Advisory Council and is a gift to the hospital from the Council.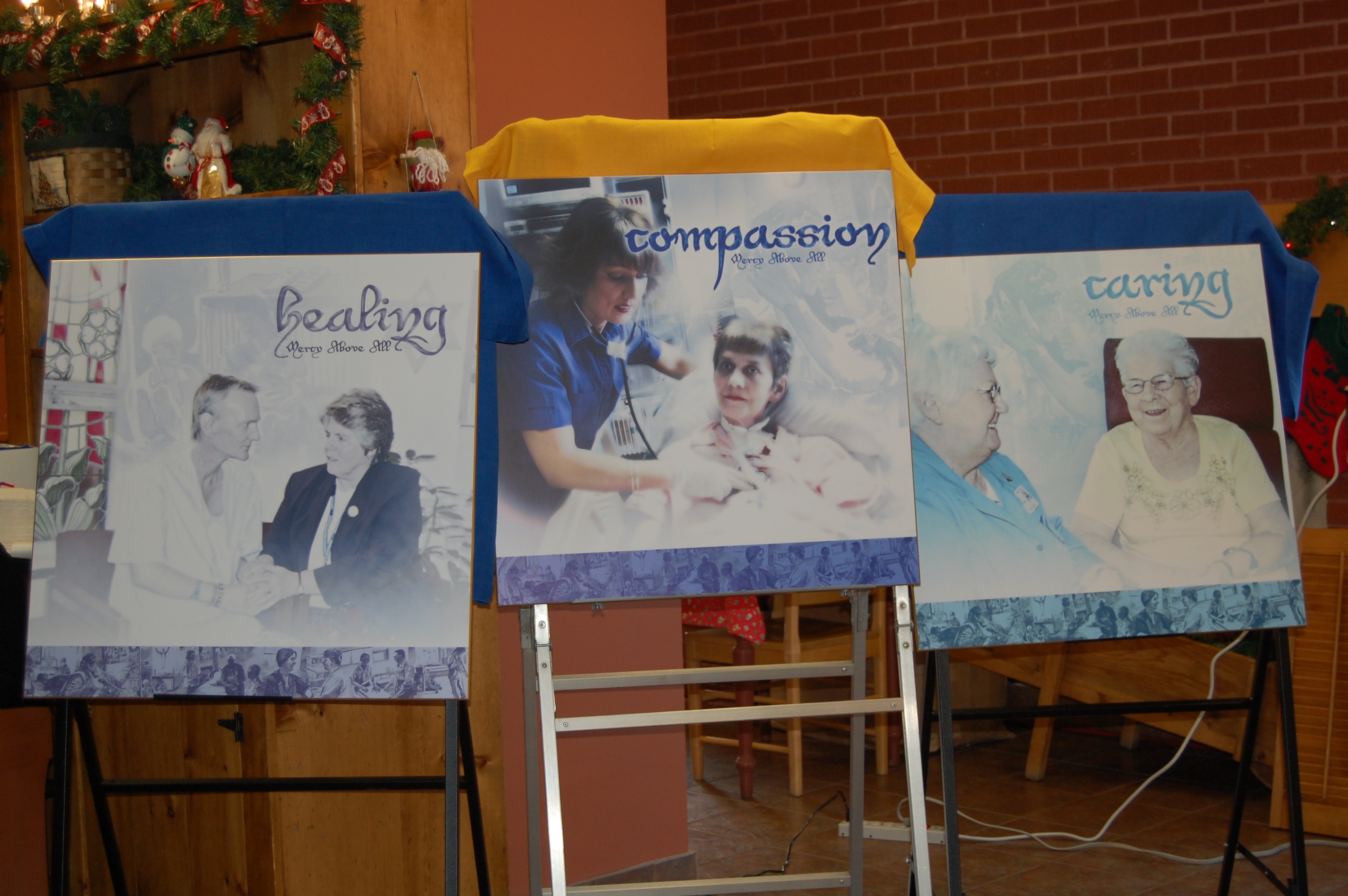 The values represented through the posters – Healing, Caring, Respect, Compassion, Excellence, Collaboration, Integrity – flow from the mission of St. Clare's in its care for sick and suffering people. The posters are testimony to the commitment and service of so many dedicated staff, physicians and volunteers in carrying out the mission of St. Clare's. The setting for the photography was St. Clare's; the people in the posters are  staff/volunteers/patients of the hospital. Seven of the posters will be displayed in various areas of the hospital; an eighth poster, a composite of these seven, will be placed in the main entrance area. 
During the ceremony Sister Charlotte Fitzpatrick, chair of the Advisory Council, noted that the "values delineated in these seven posters speak to the very essence of St. Clare's and represent both the ideal that has been at the heart of St. Clare's from its beginnings, as well as the ongoing commitment to make these values come alive in the everyday life of St. Clare's". Charlotte expressed gratitude to the working subgroup of the Council, to the photographers (Mannie Buchheit and Sharmaine Hearn) to the graphic artist (Melissa Valverde of Eastern Health) and to the local artist (Gerald Squires). The border at the lower section of each poster, an artistic sketch by Mr. Squires, is a compilation of the theme depicted in each of the seven posters.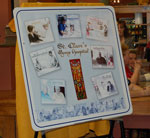 In her greetings to the assembled group, Sister Sheila O'Dea expressed gratitude and congratulations on behalf of the Congregation. Noting that the unveiling was taking place on the day previous to the 178th anniversary of the founding of our Congregation in 1831, she commented that these values we treasure as Sisters of Mercy are intensely human values and thus, they are very significant in all health care. 
Before the unveiling, St. Bonaventure's school choir, under the direction of Brenda Gatherall, entertained the assembled guests with a number of beautiful choral selections.