April 14, 2023
The United Nations Permanent Forum on Indigenous Issues (UNPFII) 22nd session "Indigenous Peoples, human health, planetary and territorial health, and climate change: a rights-based approach." is scheduled in NY from April 17-28, 2023 .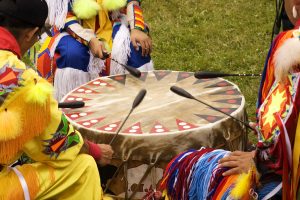 There are more than 370 million Indigenous People in some 70 countries worldwide. Since 2000, it plays a critical role in addressing issues faced by Indigenous Peoples -ensuring their rights and concerns are considered by the UN.
The forum comprises 16 experts, 8 nominated by member governments and 8 by indigenous organizations. Its mandate was established in response to the challenges indigenous communities face in areas such as human rights, environment, development, education, and health.
La 22ª sesión del Foro Permanente de las Naciones Unidas para las Cuestiones Indígenas (UNPFII) "Pueblos indígenas, salud humana, salud planetaria y territorial y cambio climático: un enfoque basado en los derechos" está programada en Nueva York del 17 al 28 de abril de 2023.
Hay más de 370 millones de Pueblos Indígenas en unos 70 países de todo el mundo. Desde el año 2000, desempeña un papel fundamental a la hora de abordar los problemas a los que se enfrentan los pueblos indígenas, garantizando que la ONU tenga en cuenta sus derechos y preocupaciones.
El foro está compuesto por 16 expertos, 8 nombrados por los gobiernos miembros y 8 por las organizaciones indígenas. Su mandato se estableció en respuesta a los retos a los que se enfrentan las comunidades indígenas en ámbitos como los derechos humanos, el medio ambiente, el desarrollo, la educación y la salud.