May 16, 2011
 by Sister Maureen O'Keefe
In a spirit of Easter joy, the Conception Bay Associates and their facilitators – Sisters Ruth Beresford, Madeline Byrne and Josette Hutchings gathered on Wednesday, May 4, 2011 at Conception Harbour Renewal Centre to welcome three new members to their group.
Sister Elizabeth Davis, Congregation Leader and Sister Maureen O'Keefe, Associate Coordinator, were pleased to be present for the event. Sister Elizabeth received the commitment of Marina Brazil, Mary Moriarity and Theresa O'Neill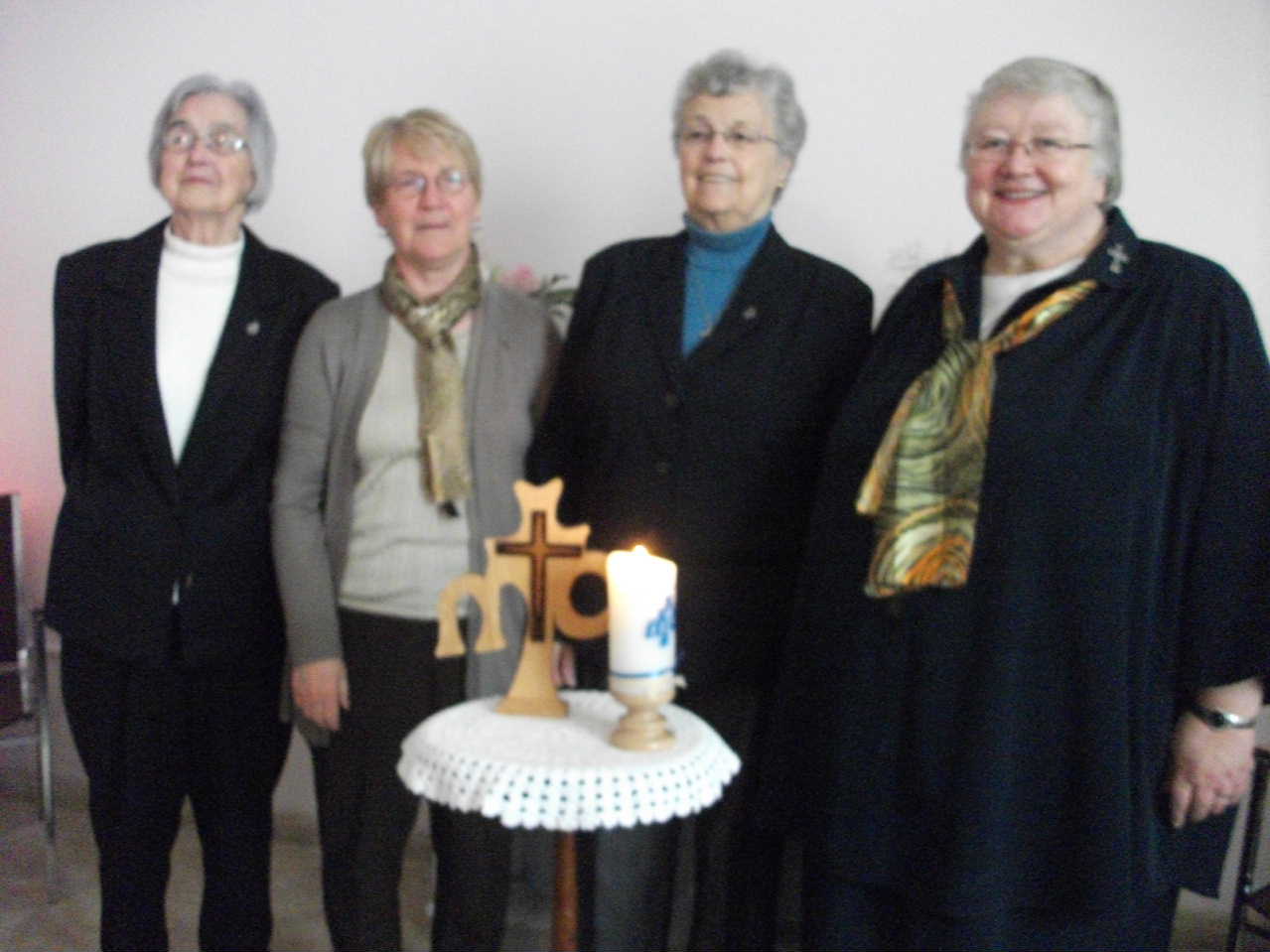 and presented them with their Associate pins, certificates and candles. In her usual manner, Sister Elizabeth spoke to the Associates on the mutual enrichment of Mercy Charism that continues to grow through the collaboration of Mercy Sisters and Associates. She noted that in the beginning, Catherine McAuley and her first group of young women were really Associates of Mercy and only later evolved into the Congregation of the Sisters of Mercy. In a sense, we have come full circle – a wider, richer circle. Using the intricate pattern of a small round doily from a nearby table, Elizabeth illustrated the web of interconnected relationships that our Mercy Associates bring to enhance the pattern of local and global Mercy all br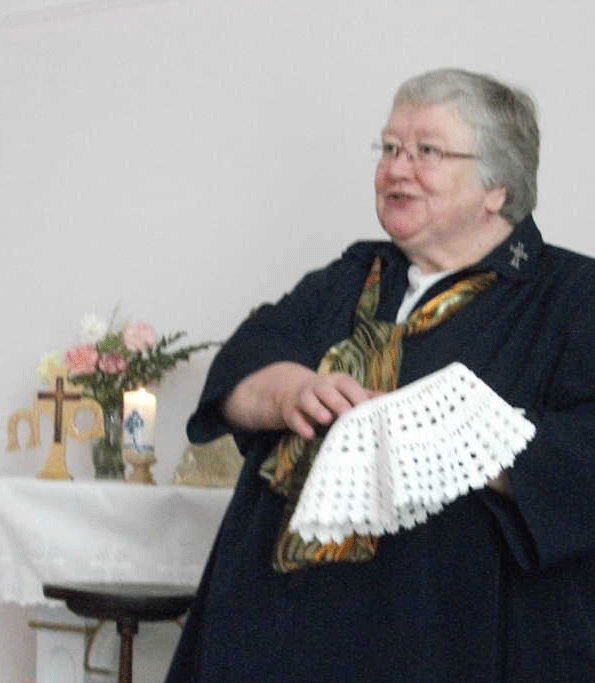 anching out from the core of Mercy Charism, as the doily grows outward from its centre.
To add to the beauty and depth of the meaning of Associate Relationship, Associate, Mary Taylor shared with us her reflections on being a Mercy Associate. A copy of her words is found in the main section of this website under the tab – Associates.