May 3, 2015
On the night of April 27, 2015 Sister Margie arrived home to Mercy Convent from her regular meeting at Stella's Circle with a bouquet of flowers and about a   dozen cards thanking her for her volunteer work with their Monday night group "Just Us".
Some of the comments written on the cards sum up what her presence means to them.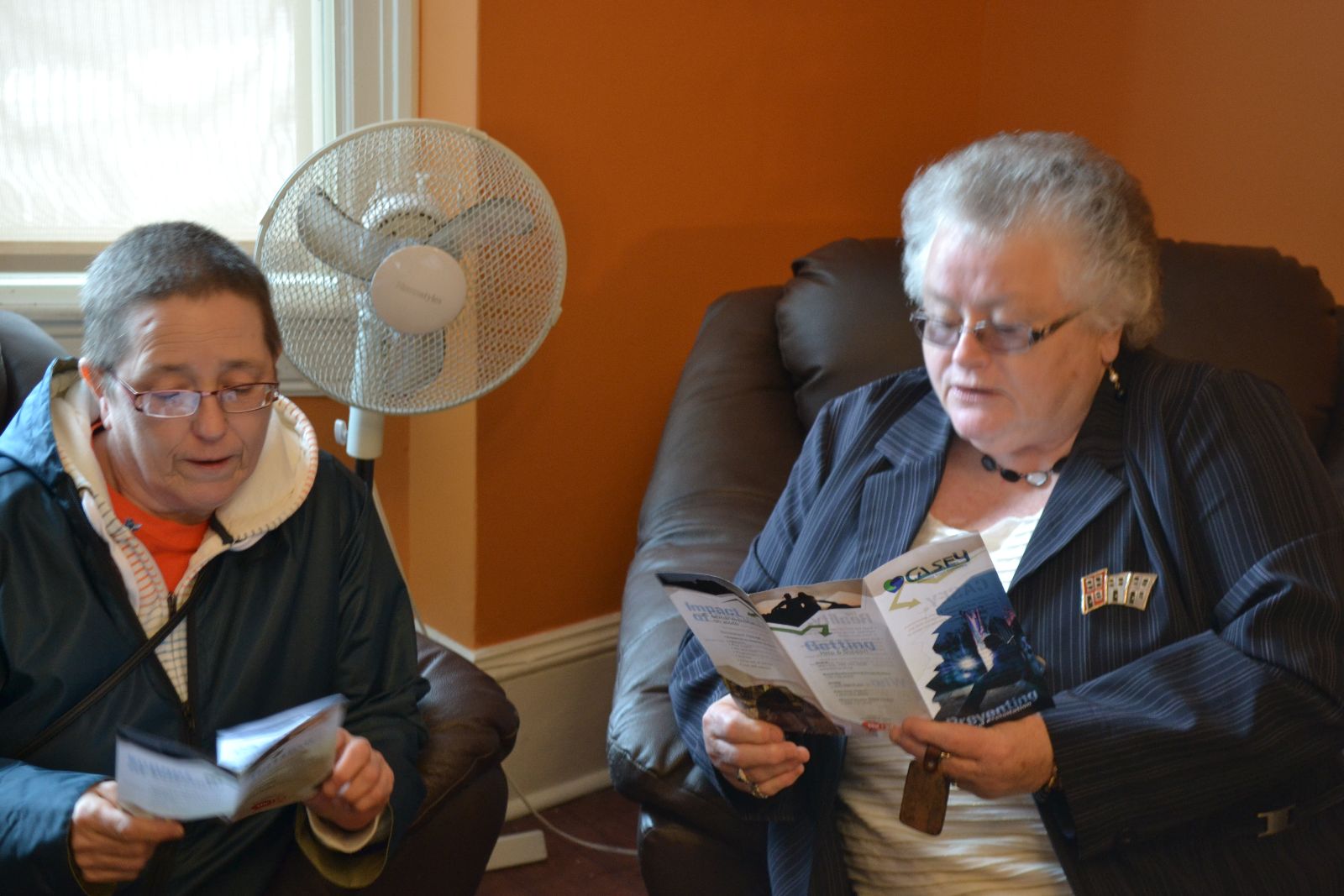 Thank you for all your support, love and kindness… You have been there for the laughs and the tears
Your value and worth here at "Just Us" group is so precious, needed and appreciated
Thank you for all your blessings that you pass on to others
The work you do means so much to so many
Your spirit lifts me up and gives me hope
You are one of a kind and there's no one like you or will ever be
Thanks for being here.  Your presence seems to bring some peace and calm
Thanks for all your warm words…  your devotion gives us all so much hope
Thank you for being here for me and taking time to listen and be a friend.
Here at "Just Us" we are so grateful to be blessed with such a special volunteer and lady.
Truly Margie is spreading Catherine's charism and the Gospel message through her ministry.