March 4, 2016
On 3 April 2016 a small but representative group of Mercy pilgrims— both Sisters and partners-in-Mercy— will be present in Rome for Divine Mercy Sunday, one of the events in the Vatican's Jubilee Year of Mercy Calendar.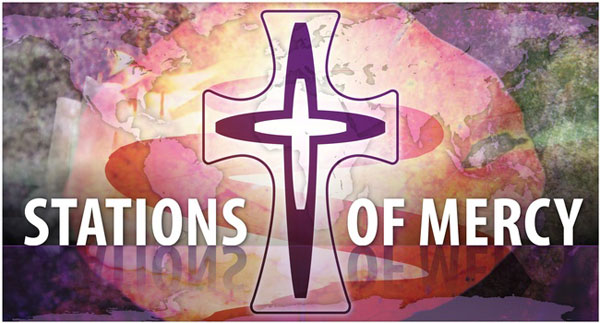 In preparation for that pilgrimage, all Mercy International Association (MIA) Member Congregations and Institutes have prepared reflective and inspirational powerpoints and videos on the Face of Mercy in their own congregations today, using as their inspiration the 14 Stations of the Cross and 10 of the Corporal and Spiritual Works. Together these 24 reflections will form the Stations of Mercy.
Sisters of Mercy Newfoundland have taken special responsibility for Works of Mercy 8 (To Shelter the Homeless) and 10 (To visit the Imprisoned).
We invite you to join us on this prayerful and reflective pilgrimage. Reflections for each day, from 3 March to 3 April, can be acccessed on the mercyworld.org website
A calendar of the Stations can be downloaded here: A4 Paper Size (PDF); US Letter Size (PDF)
Stations of Mercy logo © Mercy International Association 2016