November 11, 2023
Each year on November 11 Canada celebrates Remembrance Day, originally called Armistice Day. This day provides Canadians an opportunity to remember all the women and men who have served and continue to serve our country in times of war and in peace time.
We  are grateful for their sacrifices and we ask God's blessing on all who work to bring about peace and justice in our world.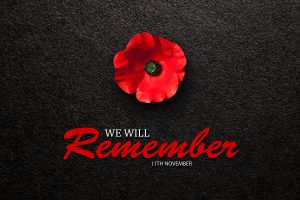 El 11 de noviembre de cada año se celebra en Canadá el Día del Recuerdo, originalmente llamado Día del Armisticio. Este día brinda a los canadienses la oportunidad de recordar a todos los hombres y mujeres que han servido y siguen sirviendo a nuestro país en tiempos de guerra y en tiempos de paz.
Agradecemos sus sacrificios y pedimos la bendición de Dios para todos los que trabajan por la paz y la justicia en nuestro mundo.