March 5, 2010
Sisters of Mercy gathered in Lima to celebrate two important events in the life of two Peruvian women, Sisters Alita Sanchez Sanchez and Rosali Vargas Mendoza.  A number of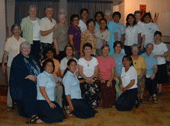 Sisters of Mercy from the United States, Ireland, Australia and Peru joined the Newfoundland Sisters of Mercy for ceremonies of reception to the novitiate and of renewal of vows.
On February 13 Alita, a native of Monsefu, renewed her commitment to live as a vowed member of the Sisters of Mercy.  Rosali, a native of La Grama, was received into the novitiate program on February 19.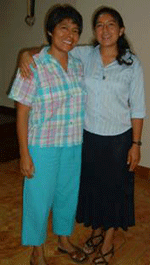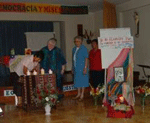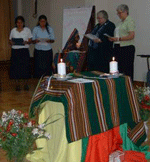 We congratulate these women and pray for them as they continue their journey of incorporation into the Congregation of Sisters of Mercy(Newfoundland) and as they deepen their life of commitment to the ministry of Christ in Peru.  We rejoice with them, with the sisters, with their families and with the people of Peru.