August 21, 2017
From our earliest days  in Newfoundland a number of Sisters of Mercy visited inmates of the various prisons in the town of St John's and at the Salmonier prison farm.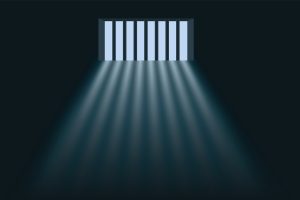 Sisters are involved in the prison system as advocates, teachers, and pastoral care-givers. They provide spiritual and social activities to enhance the quality of the lives of the inmates by leading worship and prayer, by teaching sessions on self esteem, self-awareness and personal growth. They advocate for the basic needs of life, food, shelter, clothing for those who are leaving the prison and those who are trying to make a new life for themselves.
At the present time sisters go regularly to the men's prison in Stephenville. Occasionally sisters visit the minimum security prison in St. John's. Sometimes sisters accompany persons to the courts and serve as support, advocate and as witness.
Desde nuestros primeros días en Terranova, varias Hermanas de la Misericordia visitaron a los reclusos de las diversas prisiones de la ciudad de St John's y de la granja de la prisión de Salmonier.
Las Hermanas participan en el sistema penitenciario como defensoras, maestras y cuidadoras pastorales. Proporcionan actividades espirituales y sociales para mejorar la calidad de vida de los reclusos dirigiendo el culto y la oración, impartiendo sesiones sobre autoestima, autoconciencia y crecimiento personal. Abogan por las necesidades básicas de la vida, la alimentación, el cobijo y la ropa de los que salen de la cárcel y de los que intentan forjarse una nueva vida.
Actualmente, las hermanas van regularmente a la prisión masculina de Stephenville. Ocasionalmente, las hermanas visitan la prisión de mínima seguridad de St. A veces las hermanas acompañan a las personas a los tribunales y les sirven de apoyo, de defensoras y de testigos.