June 19, 2023
God you are our refuge and our strength, an ever present help in time of trouble (Ps 46.1)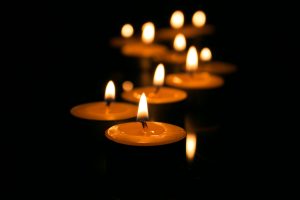 Join us in prayer for the safety and security of the five people on the OceanGate expedition to the Titanic who set out from St John's on Sunday morning on the adventure of a lifetime.
Pray for  strength for their families and friends, their local communities and networks,  all of whom are enormously affected by the disappearance of their loved ones undersea.
Pray for those involved in the massive search and rescue operation who are doing everything they can to bring those on board safely home.
Post your prayer in our sacred space
Dios, tú eres nuestro refugio y nuestra fortaleza, una ayuda siempre presente en tiempos de angustia (Sal 46.1)
Únase a nosotros en la oración por la seguridad de las cinco personas de la expedición OceanGate al Titanic que partieron de St John's el domingo por la mañana en la aventura de su vida.
Oremos por la fortaleza de sus familias y amigos, sus comunidades locales y redes, todos ellos enormemente afectados por la desaparición de sus seres queridos bajo el mar.
Rezad por los participantes en la operación de búsqueda y rescate, que están haciendo todo lo posible para que los que están a bordo regresen sanos y salvos a casa.