August 20, 2023
We are all aware of the ways in which extreme weather patterns are impacting our world – devastating wildfires in Maui, widespread flooding in many parts of Asia, severe droughts in the southern US, hundreds of wildfires raging in Canada, extreme "off the charts" heat in many countries around the globe.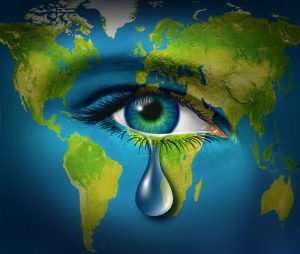 What happens in one part of the world affects us all in this new awareness of our interconnectedness as one global family.
Let us hold in prayer all our sisters and brothers whose lives, properties and livelihoods have been forever changed by these climate disasters.
Post your prayer in our sacred space
Todos somos conscientes de los efectos de los fenómenos meteorológicos extremos en nuestro mundo: incendios devastadores en Maui, inundaciones generalizadas en muchas partes de Asia, graves sequías en el sur de EE.UU., cientos de incendios forestales en Canadá y un calor extremo en muchos países del mundo.
Lo que ocurre en una parte del mundo nos afecta a todos en esta nueva conciencia de nuestra interconexión como una familia global.
Oremos por todos nuestros hermanos y hermanas cuyas vidas, propiedades y medios de subsistencia han cambiado para siempre a causa de estos desastres climáticos.