May 12, 2023
The second Sunday in May is celebrated as Mothers' Day  This prayer honours motherhood and all those whose influence and care for us is as a mother. 
The response to each petition is: 'Mother God we pray to you'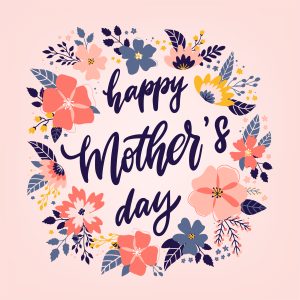 For our own mothers, living and deceased …
For our grandmothers, sisters, aunts and all who have nurtured us over the years …
For mothers who continue to make sacrifices for the sake of their children…
For mothers who are taken for granted, forgotten or abandoned …
For mothers who are incarcerated, drug-addicted or prostituted …
For mothers of the disappeared …
For mothers who have lost children through sickness, suicide, violence and war …
For mothers in nursing homes …
For single mothers and divorced mothers …
For mothers who are homeless, battered or abused …
For mothers who are refugees and without a home or homeland …
For mothers of disabled and bullied children …
For mothers who are struggling with financial problems …
For mothers who are unable to care for or protect their children …
For our Mother Earth calling us to protect, cherish and heal her …
In gratitude for Mary, Mother of God whose life was centered on Jesus…
In gratitude for all who have given us love and support, security and hope …
Mother God, for all of these and for all we carry in our hearts, we ask your love and your blessing.
Amen
Download the entire Mothers' Day Prayer – May 2023 (PDF)
El segundo domingo de mayo se celebra el Día de la Madre Esta oración honra la maternidad y a todas aquellas cuya influencia y cuidado para con nosotras es el de una madre.
La respuesta a cada petición es: 'Madre Dios, te rogamos'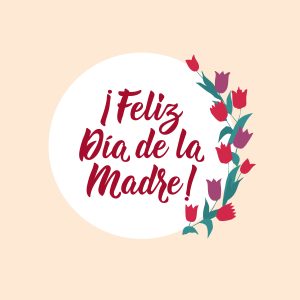 Por nuestras propias madres, vivas y difuntas …
Por nuestras abuelas, hermanas, tías y todas las que nos han criado a lo largo de los años …
Por las madres que siguen haciendo sacrificios por el bien de sus hijos …
Por las madres a las que se da por sentadas, se olvida o se abandona …
Por las madres encarceladas, drogadictas o prostituidas …
Por las madres de los desaparecidos …
Para las madres que han perdido a sus hijos por enfermedad, suicidio, violencia o guerra …
Para las madres en residencias de ancianos …
Para madres solteras y divorciadas …
Para madres sin hogar, maltratadas o que sufren abusos …
Para madres refugiadas sin hogar ni patria …
Para madres de niños discapacitados o acosados …
Para madres con problemas económicos …
Por las madres que no pueden cuidar o proteger a sus hijos …
Por nuestra Madre Tierra, que nos llama a protegerla, cuidarla y curarla …
En gratitud por María, Madre de Dios, cuya vida se centró en Jesús …
En gratitud por todos los que nos han dado amor y apoyo, seguridad y esperanza …
Madre Dios, por todos ellos y por todos los que llevamos en nuestros corazones, te pedimos tu amor y tu bendición.
Amén
Descargar toda Reflexión para el Día de la Madre (PDF)