September 10, 2023
Pope Francis will release a follow-up document on the environment on Oct. 4, providing an update to his 2015 encyclical "Laudato Si', On Care for Our Common Home", a landmark papal letter that offered a rallying cry for global action in the fight against climate change and that was timed to be released ahead of the groundbreaking UN climate change conference in Paris, COP21, focused on reducing carbon emissions.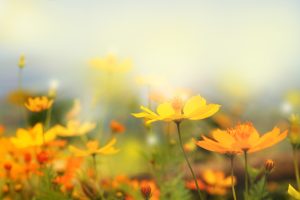 Francis said the new document aims to help "put an end to the senseless war against our common home" and comes after a summer of record-breaking rising temperatures, wildfires and storms. The Vatican Press says it will address "the most recent extreme weather events and catastrophes affecting people across five continents."
The October. 4 release date of the new exhortation is the Feast Day of the pope's namesake, St. Francis of Assisi, the 12th century saint known for his concern for the poor and the environment. It is also the date of the final day of what is known as the "Season of Creation," a month-long ecumenical initiative aimed at inspiring greater prayer and environmental action among Christians.  It will be a lead-up to the next global climate summit (COP 28), which will take place in November in Dubai.
El papa Francisco publicará el 4 de octubre un documento de seguimiento sobre el medio ambiente que actualiza su encíclica de 2015 "Laudato Si', sobre el cuidado de la casa común", una carta papal histórica que ofreció un grito de guerra para la acción global en la lucha contra el cambio climático y que se publicó antes de la innovadora conferencia de la ONU sobre el cambio climático en París, la COP21, centrada en la reducción de las emisiones de carbono.
Francisco dijo que el nuevo documento tiene como objetivo ayudar a "poner fin a la guerra sin sentido contra nuestra casa común" y llega después de un verano de temperaturas récord, incendios forestales y tormentas. La prensa vaticana dice que abordará "los más recientes fenómenos meteorológicos extremos y las catástrofes que afectan a las personas en los cinco continentes."
La fecha de publicación de la nueva exhortación es el 4 de octubre. La fecha de publicación de la nueva exhortación, el 4 de octubre, es el día de la fiesta del homónimo del Papa, San Francisco de Asís, santo del siglo XII conocido por su preocupación por los pobres y el medio ambiente. También es la fecha del último día de lo que se conoce como el "Tiempo de la Creación", una iniciativa ecuménica de un mes de duración destinada a inspirar una mayor oración y acción medioambiental entre los cristianos. Será la antesala de la próxima cumbre mundial sobre el clima (COP 28), que se celebrará en noviembre en Dubai.