June 3, 2016
The NL Hydraulic Review Panel has forwarded its Final Report to Government.
The Report endorses the recommendations that were made in the submissions from Mercy Centre for Ecology and Justice (PDF) and from the Roman Catholic Religious Leaders of Newfoundland and Labrador (PDF) (of which our Leadership Team are members).  While they have not recommended a complete ban on fracking, they have suggested that much more information and certainty is needed before fracking can be allowed to proceed in this province – that information not only relates to the science and technology involved but equally to public health and socio-economic matters.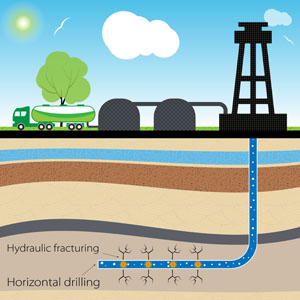 iStock.Used under licence
It is worth noting that, in a number of places, the authors of the Report use the actual wording from our Religious Leaders' submission.  As a result, the submission from the Religious Leaders is actually cited in the Bibliography at the end of the Report.  We do believe that we influenced the Panel on matters relating to the appropriate health system infrastructure if fracking is undertaken (they specifically quote our submission on this point).  In many other instances they included our thinking, but we were among many others making the same points.  Perhaps most significantly, the Panel makes reference to the use of the Precautionary Principle or Precautionary Approach – this was at the basis of our submission.  It means that, if there is a significant risk to the health of people or the environment in undertaking a specific action and if there is not certainty that the risks can be addressed, the action should not be undertaken.  After our presentation had been submitted, Laudato Si' was published – in the encyclical, Pope Francis also makes reference to this principle.
One of the key points from the Report is the focus on Community Engagement or Social Licence.  It is found within the Report as well as in a special Appendix to the Report.  Although we did not make reference to the actual term "social licence" in our presentation, we were strong in our wording that the voices of those most affected by and most vulnerable to the effects of fracking be heard and that special provisions be made to ensure that the voices could be heard (not simply an open invitation to a meeting).  Attached is the section of the Report on this issue.
It is safe to say that this is one ecological issue on which we have had a positive influence as a Congregation.  We thank you for your support and your prayers as we moved through the process.  The Religious Leaders have thanked the Panel members, noting especially their attention to community engagement and social licence.
Executive Summary (44pps; PDF):
Community Engagement (7pps; PDF)