November 20, 2022
National Child Day is celebrated globally each year to highlight the rights of children and youth, to create awareness of the problems children all over the world face on a daily basis, and to ignite hope for a healthy and happy future for all children and youth.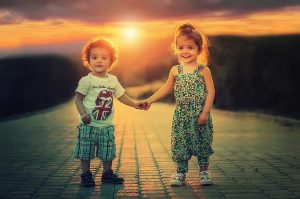 This day commemorates two historical events that happened on November 20: the 1959 signing of the UN Declaration on the Rights of the Child and the adoption in 1989 of the Convention on the Rights of the Child. By signing on to this Convention in 1991, Canada made a commitment to ensure that all children are treated with dignity and respect and are given opportunities to reach their full potential.                                          .                                                                                                                                                                .
This year UNICEF is calling upon patrons and supporters to share a positive message seeking equality and inclusion for every child.