August 13, 2010
Five hundred and fourty five years of life and ministry as Sisters of Mercy were celebrated in St. John's, Newfoundland this summer.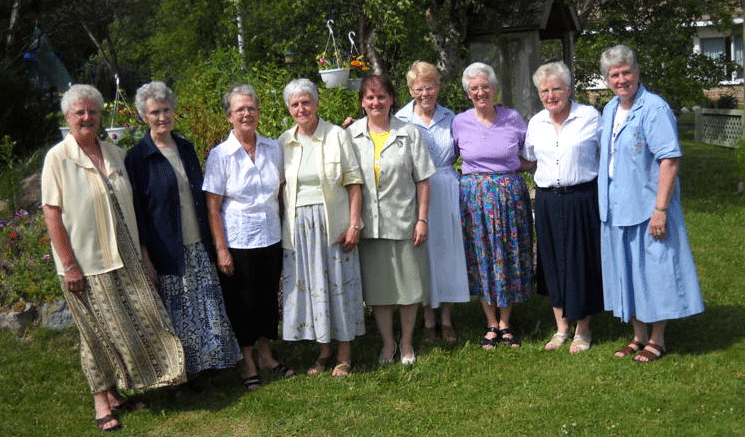 On July 16, our traditional Reception and Profession Day,  Mass of Thanksgiving was celebrated in Corpus Christi Parish Church in the beautiful Waterford Valley to honour the silver and golden jubilee of nine women of Mercy. Sisters, Associates, colleagues, family and friends filled the church for the joyful event. Afterwards all were treated to refreshments in the parish hall.
Two diamond jubilarians living at McAuley Convent were unable to attend the Mass. They were joined by the other nine celebrants for an afternoon tea party a few days before that. Congratulations and thanks for your generosity and commitment for these so many years.