June 7, 2017
To mark the second anniversary of the release by Pope Francis of his encyclical letter Laudato Si', Sisters of Mercy across the globe have committed to 9 Days of Prayer and reflection using the Prayer for our Earth.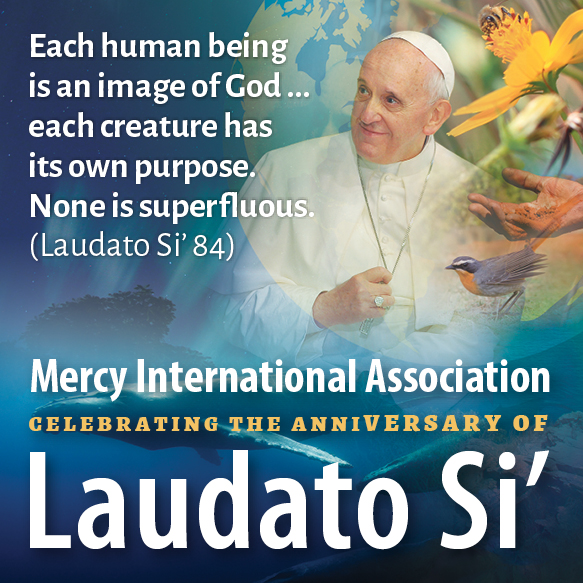 The 9 Days of Prayer will commence on Saturday, 10 June and conclude on Sunday 18 June, the actual anniversary of the document's release. It is one outcome of the Mercy International Reflection Process where we listened attentively to 'the cry of Earth and the cry of the Poor'.
Resources for the 9 Days of Prayer include:
a reflective logo
the prayer sheet
a poster
reflection pages with additional resources for each of the 9 Days.
Access all the resources here and join us in prayer for Earth and the Earth community.