March 4, 2023
International Women's Day is  celebrated annually as a focal point in the Women's Rights Movement to bring attention to issues such as gender equality, reproductive rights and violence and abuse against women.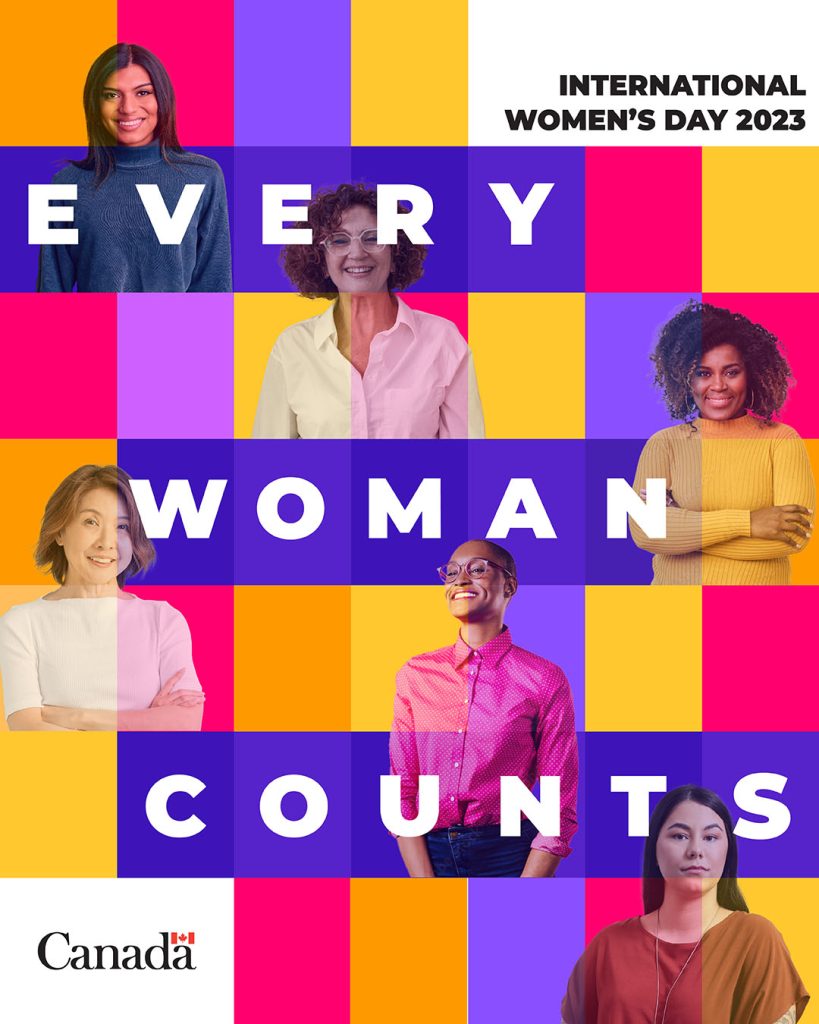 It is also a time to recognize and celebrate the social, cultural, economic and political achievements of women and girls in all parts of the world.
The International Women's Day campaign theme for this year is Embrace Equity. When we embrace equity, we embrace diversity and we also embrace inclusion. Equity means creating an inclusive world for all.  We all need to challenge gender stereotypes,call out discrimination, draw attention to bias, and work for inclusion.
The Government of Canada has chosen Every Woman Counts as Canada's theme for this year, a reminder that women from all walks of life and all ages have a place in very aspect of Canadian life and society.
El Día Internacional de la Mujer se celebra anualmente como punto central del Movimiento por los Derechos de la Mujer para llamar la atención sobre cuestiones como la igualdad de género, los derechos reproductivos y la violencia y los abusos contra las mujeres.
También es un momento para reconocer y celebrar los logros sociales, culturales, económicos y políticos de mujeres y niñas de todo el mundo.
El lema de la campaña del Día Internacional de la Mujer de este año es Abraza la equidad. Cuando abrazamos la equidad, abrazamos la diversidad y también abrazamos la inclusión. Equidad significa crear un mundo inclusivo para todos.  Todos debemos cuestionar los estereotipos de género, denunciar la discriminación, llamar la atención sobre los prejuicios y trabajar por la inclusión.
El Gobierno de Canadá ha elegido Todas las mujeres cuentan como lema de Canadá para este año, un recordatorio de que las mujeres de todas las profesiones y condiciones sociales y de todas las edades tienen un lugar en todos los aspectos de la vida y la sociedad canadienses.