July 30, 2022
In 1994 the United Nations decided that the International Day of Indigenous Peoples be celebrated each year on August 9. 
On this day people around the world are encouraged to spread the UN's message on the protection and preservation of the rights of indigenous peoples. This year's theme is The Role of Indigenous Women in the Preservation and Transmission of Traditional Knowledge.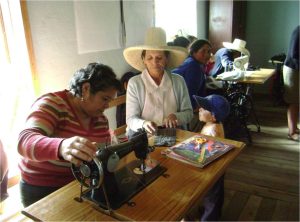 Indigenous women are the backbone of their communities and play a crucial role in preserving and passing on traditional ancestral knowledge. However, they face many major issues in their everyday life, some of which are high levels of poverty, low levels of education, limitations in access to health, basic sanitation and employment, and the prevalence of domestic and sexual violence.
To learn more about this special observance, go to the following link:
https://www.un.org/development/desa/indigenouspeoples/international-day-of-the-worlds-indigenous-peoples.html