May 15, 2023
Today is International Day of Families. Let us remember especially in our prayers today each of the members of our own families and all who are 'like family' to us. May our relationships be strengthened. May any conflicts be resolved. May love bind us together.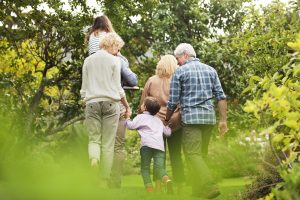 Let us remember, too, all new families— the struggling not just the celebrated— and all those mourning the absence of family members dear to them, including the widowed, refugees, prisoners, the homeless, runaways, trafficked persons, separated parents…
Hoy es el Día Internacional de la Familia. Recordemos hoy especialmente en nuestras oraciones a cada uno de los miembros de nuestras propias familias y a todos los que son "como familia" para nosotros. Que nuestras relaciones se fortalezcan. Que se resuelvan los conflictos. Que el amor nos una.
Recordemos también a todas las nuevas familias -las que luchan y no sólo las célebres- y a todas las que lloran la ausencia de familiares queridos, como las viudas, los refugiados, los presos, las personas sin hogar, los fugitivos, las víctimas de la trata, los padres separados…