February 27, 2023
Gerald Squires, one of Newfoundland and Labrador's most distinguished artists, died October 3, 2015 at the age of 77 after battling cancer.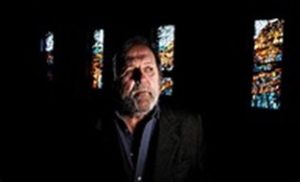 Since his earliest years Gerald had the mind, heart and soul of an artist. Although not "religious" he was a man moved by the Spirit and who lived with kindness, gentleness, generosity and love. His life and his art are testament to that.
At this date a large collection of Gerald's art is on the auction block  https://bartlettauctions.com  His large acrylic paintings depicting the Last Supper, death and resurrection of Jesus were commissioned by the parish of Queen of the World in St. John's, NL and fed the faith of thousands of faithful parishioners and visitors over the years.  Only in the past twenty years were complementary stained glass windows, also designed by Gerald,  installed  in the church.

Today that church has been sold to meet obligations of court ordered payment to victims of sexual abuse at the former Mount Cashel orphanage.  The sale of the church is part of the bankruptcy protection process established for the Roman Catholic Episcopal Corporation which was found vicariously liable for the abuse.  The paintings among other treasures that are being sold.
Listen to Gerald Squires in this interview where he gives an explanation of his work of art
Gerald Squires was also a sculptor applying his genius to clay, fired in a kiln, then in a pit and covered in sawdust to form a Raku style ceramic.  The Sisters of Mercy commissioned a panel of six units in raku depicting the history of St. Clare's Mercy Hospital in St. John's.
"Mercy" was depicted in six different languages to represent the people who live in or frequented the shores of this part of Canada.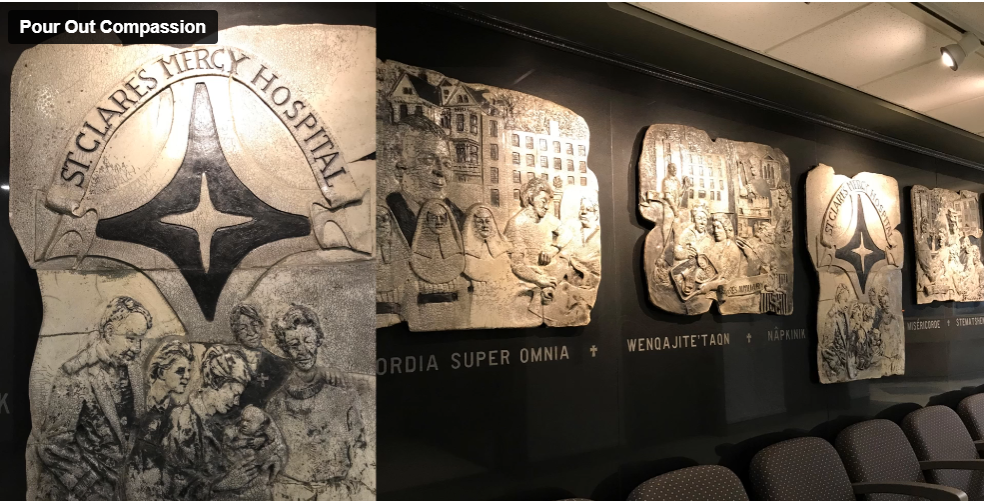 In 2014 Gerald created another panel of six pieces to depict the images of giving and receiving for The Gathering Place, a social and health service centre for the most vulnerable population in St. John's.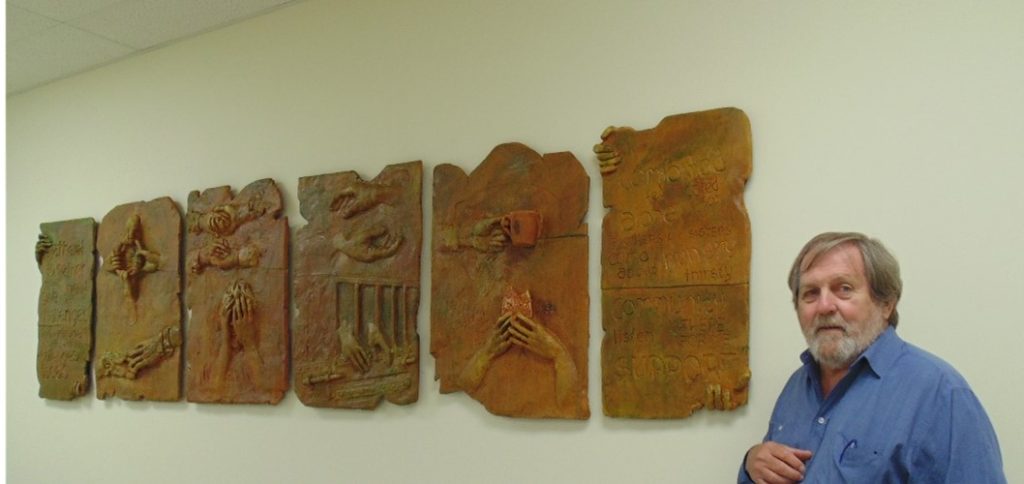 In a film produced by award-winning Director Kenneth Harvey, "I Heard the Birch tree Whisper in the Night"Gerald Squires speaks of his own immanent dying.