April 11, 2023
Each week on our website Elizabeth Davis rsm provides a written reflection on the Sunday readings. These reflections contain insights and images, poetry and prose, wisdom and scholarship.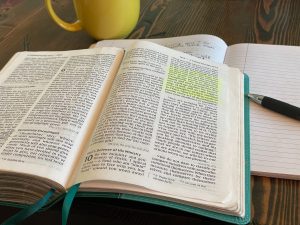 Sister Elizabeth's reflections are published online in the Spirituality section under the appropriate liturgical season. They can be read online or downloaded.
As we journey through the Easter Season, Sr Elizabeth will open up for us these scripture readings in a fresh way using modern biblical scholarship.
We invite you to join us in this exploration here
Cada semana, Elizabeth Davis rsm ofrece en nuestro sitio web una reflexión escrita sobre las lecturas del domingo. Estas reflexiones contienen ideas e imágenes, poesía y prosa, sabiduría y erudición.
Las reflexiones de la Hermana Elizabeth se publican en línea en la sección Espiritualidad bajo el tiempo litúrgico correspondiente. Pueden leerse en línea o descargarse.
A medida que avanzamos en el tiempo de Pascua, la Hermana Elizabeth nos abrirá estas lecturas de las Escrituras de una manera fresca, utilizando la erudición bíblica moderna.
Les invitamos a unirse a nosotros en esta exploración aquí