April 14, 2023
Equality Day is celebrated each year to mark the enshrinement of equality rights in the Canadian Charter of Rights and Freedoms on April 17, 1985.
Section 15 of the Charter states that every Canadian is equal under the law and is to be treated with dignity and respect. All Canadians have the right to equal opportunity and fair treatment, regardless of race, national or ethnic origin, religion, gender or mental or physical disability. Although the implementation of Section 15 of the Charter was a touchstone in Canadian history, ensuring equality rights for all is still very much a work in progress.
Much more needs to be done in our workplaces and in our society at large. We are still facing major problems – gender inequality, gender-based violence, discrimination, racism, access to clean water, medical accessibility, etc.  April 17 gives all of us an opportunity to become more aware of our country's ongoing struggle for equality and a determination to do what we can to advance the inherent dignity of every person.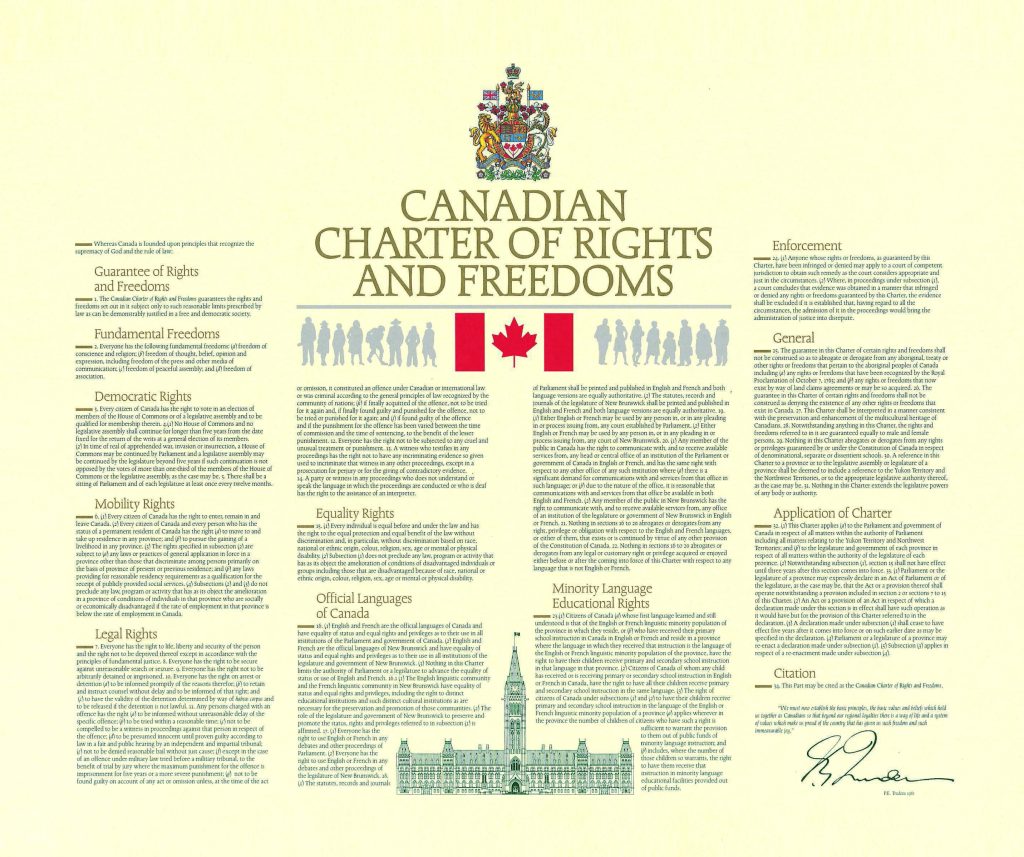 El Día de la Igualdad se celebra cada año para conmemorar la consagración de los derechos de igualdad en la Carta Canadiense de Derechos y Libertades el 17 de abril de 1985.
El artículo 15 de la Carta establece que todos los canadienses son iguales ante la ley y deben ser tratados con dignidad y respeto. Todos los canadienses tienen derecho a las mismas oportunidades y a un trato justo, independientemente de su raza, origen nacional o étnico, religión, sexo o discapacidad mental o física. Aunque la aplicación del artículo 15 de la Carta marcó un hito en la historia de Canadá, garantizar la igualdad de derechos para todos sigue siendo una tarea pendiente.
Queda mucho por hacer en nuestros lugares de trabajo y en nuestra sociedad en general. Seguimos enfrentándonos a grandes problemas: desigualdad de género, violencia de género, discriminación, racismo, acceso al agua potable, accesibilidad médica, etc. El 17 de abril nos brinda a todos la oportunidad de ser más conscientes de la continua lucha de nuestro país por la igualdad y la determinación de hacer lo que podamos para avanzar en la dignidad inherente a toda persona.