November 20, 2023
COP 28, the 28th Conference of the Parties will take place from November 30 to December 12 in Dubai, United Arab Emirate. The conference will begin by delivering the first-ever Global Stocktake, a comprehensive evaluation or report card of how the global community has done with regard to the climate goals articulated at the 2015 Paris Agreement.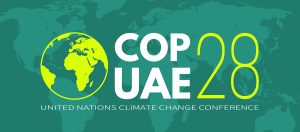 This Global Stocktake will take a hard look at where countries and stakeholders are making progress towards meeting these goals and where they are not. It will identify opportunities and challenges, with the aim of charting a better course for all parties to accelerate progress in carrying forward these climate goals.
In a letter to the parties in July 2023, the incoming president of COP28, Sultan Al Jaber, announced that the conference would focus on four key areas:
Fast-tracking the energy transition and slashing emissions before 2030
Transforming climate finance by delivering on old promises and setting the framework for a new deal on finance
Putting nature, people, lives and livelihoods at the heart of climate action
Mobilizing for the most inclusive COP ever
In pre-conference talks held in in Abu Dhabi in late October, the President-designate called for global unity and urgent climate action at COP28. He urged countries to seek "common ground" in an effort to resolve disagreements over the future of fossil fuels, as countries are strongly divided on this issue as well as on the issue of the "Loss and Damage Fund" for countries most severely affected by the ravages of climate change.
A UN Climate Press Release on November 14 stated that national climate- change action plans are still not sufficient to limit global temperature rise to 1.5 degrees Celsius and meet the goals of the Paris Agreement. The Executive Secretary of UN Climate Change said that governments need to take bold steps to get on track. He stated very clearly: "This means COP28 must be a clear turning point.  Governments must not only agree what stronger climate actions will be taken, but also start showing exactly how to deliver them."
Let us pray for all involved in these high-level discussions that will have lasting impacts on our future as a global community.
Post your prayer in our sacred space here
Pope Francis at COP28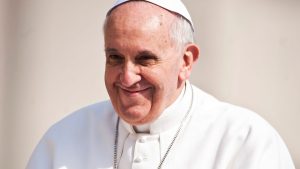 Pope Francis will be participating in COP28 in Dubai from December 1-3, an unprecedented event in COP history. He is scheduled to address conference participants on December 2 and will hold several bilateral meetings as well.  On Sunday, December 3 he will inaugurate the Faith Pavilion, the Holy See's pavilion, focusing on the themes of fraternity and interconnectedness of cultures. This Pavilion, designed to convey a message of peace to the world, is hosted by the Muslim Council of Elders in collaboration with the COP28 presidency, the Holy See, a coalition of faith partners and the UN Environmental Program.
La COP 28, la 28ª Conferencia de las Partes, se celebrará del 30 de noviembre al 12 de diciembre en Dubái (Emiratos Árabes Unidos). La conferencia se iniciará con la presentación del primer Balance Global, una evaluación exhaustiva o boletín de calificaciones de los resultados obtenidos por la comunidad mundial en relación con los objetivos climáticos articulados en el Acuerdo de París de 2015.
Este Balance Mundial analizará en profundidad en qué ámbitos los países y las partes interesadas están avanzando hacia el cumplimiento de estos objetivos y en cuáles no. Se identificarán las oportunidades y los retos, con el objetivo de trazar un mejor camino para que todas las partes aceleren el progreso en la consecución de estos objetivos climáticos.
En una carta dirigida a las partes en julio de 2023, el presidente entrante de la COP28, Sultan Al Jaber, anunció que la conferencia se centraría en cuatro áreas clave:
Acelerar la transición energética y reducir las emisiones antes de 2030.
Transformar la financiación de la lucha contra el cambio climático cumpliendo las viejas promesas y estableciendo el marco para un nuevo acuerdo financiero
Situar la naturaleza, las personas, las vidas y los medios de subsistencia en el centro de la acción climática.
Movilización para lograr la COP más inclusiva de la historia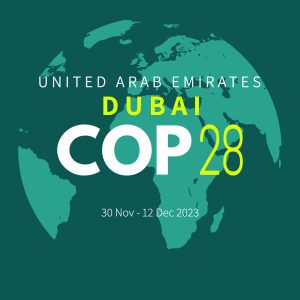 En las conversaciones previas a la conferencia celebradas en Abu Dhabi a finales de octubre, el Presidente designado hizo un llamamiento a la unidad mundial y a la acción climática urgente en la COP28. Instó a los países a buscar un "terreno común" en un esfuerzo por resolver los desacuerdos sobre el futuro de los combustibles fósiles, ya que los países están muy divididos en esta cuestión, así como en el tema del "Fondo para pérdidas y daños" para los países más gravemente afectados por los estragos del cambio climático.
En un comunicado de prensa de la ONU sobre el clima del 14 de noviembre se afirmaba que los planes de acción nacionales sobre el cambio climático aún no son suficientes para limitar el aumento de la temperatura mundial a 1,5 grados centígrados y cumplir los objetivos del Acuerdo de París. El Secretario Ejecutivo de ONU Cambio Climático afirmó que los gobiernos deben tomar medidas audaces para ponerse en marcha. Lo dijo muy claramente: "Esto significa que la COP28 debe ser un claro punto de inflexión. Los gobiernos no sólo deben acordar qué medidas climáticas más contundentes se adoptarán, sino que también deben empezar a mostrar exactamente cómo llevarlas a cabo."
Recemos por todos los implicados en estos debates de alto nivel que tendrán repercusiones duraderas en nuestro futuro como comunidad mundial.
Publique su oración en nuestro espacio sagrado aquí
El Papa Francisco en la COP28
El Papa Francisco participará en la COP28 en Dubai del 1 al 3 de diciembre, un acontecimiento sin precedentes en la historia de la COP. Está previsto que se dirija a los participantes en la conferencia el 2 de diciembre y que mantenga también varias reuniones bilaterales. El domingo 3 de diciembre inaugurará el Pabellón de la Fe, el pabellón de la Santa Sede, centrado en los temas de la fraternidad y la interconexión de las culturas. Este pabellón, diseñado para transmitir un mensaje de paz al mundo, está organizado por el Consejo Musulmán de Ancianos en colaboración con la presidencia de la COP28, la Santa Sede, una coalición de socios religiosos y el Programa de las Naciones Unidas para el Medio Ambiente.