November 19, 2022
The waning days of COP27 saw a first draft of a deal being worked on at the COP27 climate summit in Egypt. The draft keeps the target of limiting global warming to 1.5 degrees Celsius.  However, many of the most contentious issues are still unresolved, and the summit is due to end on Friday.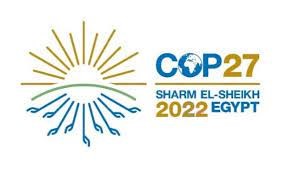 For the first time in COP history, there were discussions on launching a Loss and Damage fund for countries most affected by the impacts of climatechange. However, some of these countries have pointed out that although thedraft deal mentions loss and damage, it does not include any details for launching a fund. Another unresolved issue relates to a specific plan to ratchet up targets for cutting climate-warming emissions.
COP27 officially ends on Friday, November 18, but consultation and the final draft of what has been agreed upon by the delegates will be released.
En los últimos días de la COP27 se ha presentado un primer borrador del acuerdo que se está elaborando en la cumbre del clima de Egipto. El borrador mantiene el objetivo de limitar el calentamiento global a 1,5 grados centígrados.  Sin embargo, muchas de las cuestiones más polémicas siguen sin resolverse, y la cumbre finalizará el viernes.
Por primera vez en la historia de la COP, se debatió la creación de un fondo de pérdidas y daños para los países más afectados por los efectos del cambio climático. Sin embargo, algunos de estos países han señalado que, aunque el proyecto de acuerdo menciona las pérdidas y los daños, no incluye ningún detalle para la puesta en marcha de un fondo. Otra cuestión sin resolver es la relativa a un plan específico para aumentar los objetivos de reducción de las emisiones de gases de efecto invernadero.
La COP27 termina oficialmente el viernes 18 de noviembre, pero las consultas y el borrador final de lo acordado por los delegados se harán públicos.