November 25, 2022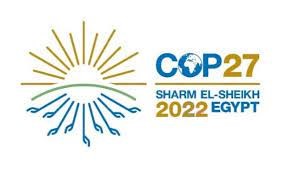 Cop 27 delegates worked overtime last weekend to hammer out a deal regarding a "loss and damage" fund for countries that are vulnerable to the devastating impacts of global warming.
While many applauded the historic deal as a great victory, others lamented the scantiness of detail regarding which countries can access the fund, which will contribute to it and the amount being pledged. Generally however, the deal was seen as an important first step in recognizing the difference between those who caused the climate crisis and those who have suffered its disastrous effects. Regarding a phaseout of all fossil fuels, the final draft of the summit document simply repeated the language of the Glasgow COP26 and did not include any timelines. COP 27 did however urge countries that haven't aligned their climate plan with the 1.5C goal to do so by the end of 2023.
With COP27 concluded, many religious leaders who were present at the summit are urging world leaders to translate the commitments made in Egypt into real actions that will ensure a healthy, safe and sustainable planet for all.
Los delegados de la COP 27 trabajaron horas extras el pasado fin de semana para alcanzar un acuerdo sobre un fondo de "pérdidas y daños" para los países vulnerables a los devastadores efectos del calentamiento global.
Aunque muchos aplaudieron el histórico acuerdo como una gran victoria, otros lamentaron la escasez de detalles sobre qué países pueden acceder al fondo, cuáles contribuirán a él y la cantidad prometida. En general, sin embargo, el acuerdo se consideró un primer paso importante para reconocer la diferencia entre quienes causaron la crisis climática y quienes han sufrido sus desastrosos efectos. En cuanto a la eliminación progresiva de todos los combustibles fósiles, el borrador final del documento de la cumbre se limitó a repetir el lenguaje de la COP26 de Glasgow y no incluyó ningún calendario. Sin embargo, la COP 27 instó a los países que aún no han alineado su plan climático con el objetivo de 1,5C a que lo hagan antes de finales de 2023.
Una vez concluida la COP 27, muchos líderes religiosos que estuvieron presentes en la cumbre instan a los líderes mundiales a traducir los compromisos adquiridos en Egipto en acciones reales que garanticen un planeta sano, seguro y sostenible para todos.