October 30, 2019
We, a reflection circle of Sisters of Mercy, NL, express our deep gratitude for the incredibly rich and diverse reflections on Cosmology. We are delighted!
Our musings: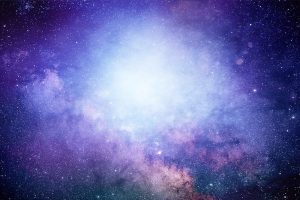 A new cosmological narrative with "Cosmos meaning all creation, the entire universe, every dimension of time and space (spiritual and material)" is one of "a global heartbeat" in "kinship as a planetary community". In uniqueness, we are "aligned" /"in harmony"/ "in wonder"/"delight"/"bending low…play-ful" as "one with the heartbeat of God".
We are in "accompaniment" with God who is forever "companioning" and who has "mercified the universe into being" (with Mercy being "the very heartbeat of God resonant in creation"). "An entire creation has been groaning in one great act of giving birth in an evolving universe", a universe "where the more we know, the more we need to know."
As interconnected and interdependent, we must "see ourselves related to the poor", and thus "feel compelled to limit our consumer patterns to aid the poor or to develop alternate economies." We are "participators in God's continuous creation" as we "trust in the slow work of God" and "that [God's] hand is leading [us]."
—Marcella Grant, rsm, Theresa Boland, rsm, Eileen Penney, rsm,  Frances Flynn, rsm, Dolorosa Brennan, rsm, Sheila O'Dea, rsm,  Alverna Harnett, rsm, Loretta Walsh, rsm,  Elizabeth Marrie rsm
Messages to: Elizabeth Marrie rsm-MGP Coordinator
Nosotras, un círculo de reflexión de Hermanas de la Misericordia, NL, expresamos nuestra profunda gratitud por las increíblemente ricas y diversas reflexiones sobre Cosmología. ¡Estamos encantadas!
Nuestras reflexiones:
Una nueva narrativa cosmológica con "Cosmos significando toda la creación, el universo entero, cada dimensión de tiempo y espacio (espiritual y material)" es una de "un latido global" en "parentesco como una comunidad planetaria". En singularidad, estamos "alineados"/"en armonía"/"maravillados"/"encantados"/"inclinados…alegres" como "uno con el latido del corazón de Dios".
Estamos en "acompañamiento" con Dios, que siempre está "acompañando" y que ha "misericordiado al universo para que sea" (siendo la misericordia "el latido mismo del corazón de Dios que resuena en la creación"). "Toda la creación ha estado gimiendo en un gran acto de dar a luz en un universo en evolución", un universo "donde cuanto más sabemos, más necesitamos saber".
Como interconectados e interdependientes, debemos "vernos relacionados con los pobres", y así "sentirnos obligados a limitar nuestras pautas de consumo para ayudar a los pobres o desarrollar economías alternativas." Somos "partícipes de la creación continua de Dios" mientras "confiamos en el lento trabajo de Dios" y "en que la mano [de Dios] nos está guiando".
-Marcella Grant, rsm, Theresa Boland, rsm, Eileen Penney, rsm, Frances Flynn, rsm, Dolorosa Brennan, rsm, Sheila O'Dea, rsm, Alverna Harnett, rsm, Loretta Walsh, rsm, Elizabeth Marrie rsm
Mensajes para: Elizabeth Marrie rsm-Coordinadora del MGP