October 20, 2012
Marking 138 years of the presence of the Sisters of Mercy in the area from 1871 – 2009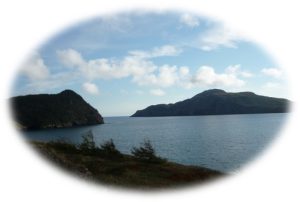 The Congregation of the Sisters of Mercy had received word from Mary (Tarrant) Hodge early in August that the people of St. Lawrence, little St. Lawrence, Lawn and surrounding areas wanted to have a celebration to  recognize the ministry of the Sisters of Mercy in those areas and to officially  thank them. Three Sisters, Sister M. Rose Murphy, M. Xavier Tarahan, and M. Stanislaus Taylor, had arrived in St. Lawrence in 1871 and the last Sister to minister there was Sr. Lucia Walsh who left in 2009.  Would the Sisters who had ministered, or who had come from there be able to attend the festivities planned on the weekend of October 20th and 21st, 2012, asked Mary?  She insisted that the Congregational Leader HAD to be there!  The Planning Committee would not entertain her absence but were willing to change the date of the event to suit her agenda.  Elizabeth Davis was free to go on the 20th and 21st.
We heard little tidbits of information in the ensuing weeks:  Father Cecil Critch would be doing ALL the cooking, there would be entertainment, and there would be surprises worth waiting for.  The official invitation arrived and we began looking forward with great anticipation to this fabulous weekend.  We hoped the weather would cooperate for the drive to the Burin peninsula.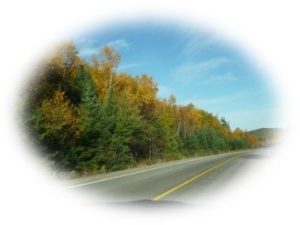 Saturday, October 20th was the most beautiful day, weather-wise, that we had had all year! Sisters from St. John's left very early in the morning when traffic was light and the moose had not yet ventured out from their night's haunts.  The sun shone its mightiest, the sky was cloudless, the environment was ecologically correct and when we drove off the Trans-Canada and travelled down the Peninsula highway the splendor of the gold, yellows, browns and sometimes reds of the autumn leaves was absolutely breathtaking.  Those of us with digital cameras were kept busy trying to capture the beauty before us.  This was particularly difficult especially if our driver had no intention of letting us out of the car to shoot the scenery!
We had been told to proceed to the Golden Age Club upon our arrival: the majority of us fitted into the category of Golden Age so it was most appropriate that this be our first rendezvous.  The rails on either side of the ramp going into the building were festooned with blue and gold balloons and a large Welcome poster was above the entrance. A white-apronned lady was at the door ringing an old school bell to welcome us in! The greetings began inside in profusion as many of the ladies there had been our students…
Read the account of the celebrations