September 23, 2017
On Monday evening we attended a most impressive celebration on Bell Island at the invitation of St. Michael's Parish.  Exactly one hundred years ago, on 19 September 1917, four Sisters (Sisters Mary Consilio, Mary Cecily O'Reilly, Alphonsus McNamara and Mary Aloysius Rawlins) crossed the Tickle and founded our community at the Front.
The people of St. Michael's Parish invited any Sisters who could attend to join them for Mass, dinner and music. Twenty-one of us joined them for the special evening.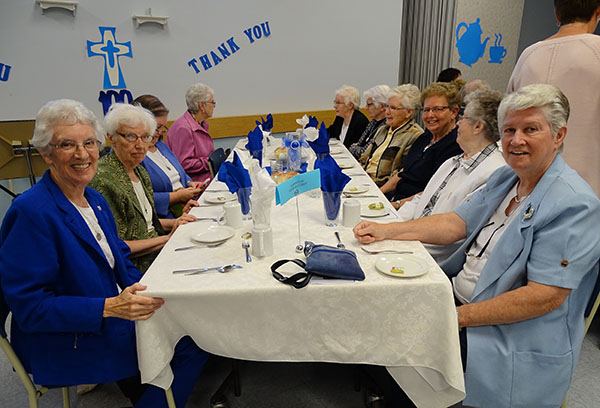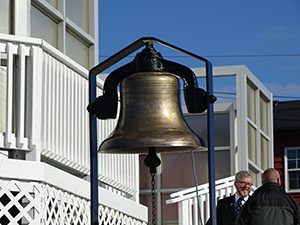 The crossing on the new ferry, the Legionnaire, was beautiful – calm and sunny.  The Archbishop and eight priests joined us for the trip.  We were met at the ferry by several Knights of Columbus who offered us drives if needed.  We went directly to Church and joined the parishioners and many others who had come back home for the occasion.
The bell, used at the original St. Michael's Church and preserved by St. Michael's High School, was relocated to the grounds of the modern St. Michael's Parish Church (build on the site of the Immaculate Conception Church after it had burned to the ground).  Archbishop Currie blessed the bell, rang it and then invited a small choir from St. Michael's School to lead us in O Canada and the Ode to Newfoundland. The bell has so much significance in joyfully in linking our built heritage with the geography of this Island.
We then went into the Church for Mass at which the Archbishop presided.  The sanctuary was lovely, adorned by a single vase of red roses and new white altar cloths with gold embroidery.  The School choir joined the adult choir to lead us in song.  Members of the parish led the Liturgy of the Word.  The Archbishop, in his homily, recalled some of our history on Bell Island right up to the present day with a special mention of Sister Phyllis' pastoral presence.  He reminded us that the Ode to Newfoundland was sung for the very first time at the opening of the first Catholic school on the Island in 1901!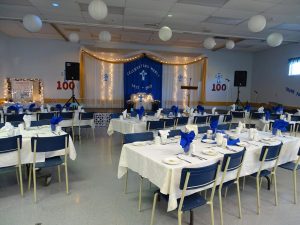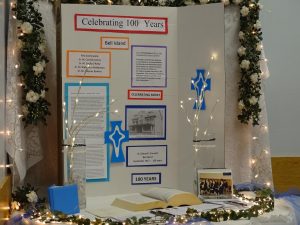 Read more about the wonderful celebrations on Bell Island. Download the report here