Being a Mercy Associate
by Cathy Foster, Associate
At a time when I was seeking to deepen my faith, I was drawn to the Mercy Associates Program.
I was familiar with the spirituality of the Sisters of Mercy, having attended an all-girls Catholic school from grade one to eleven and been taught by the sisters. My sister, Loretta, is a Sister of Mercy and my sister, Joan, has been a Mercy Associate since the Association's early days.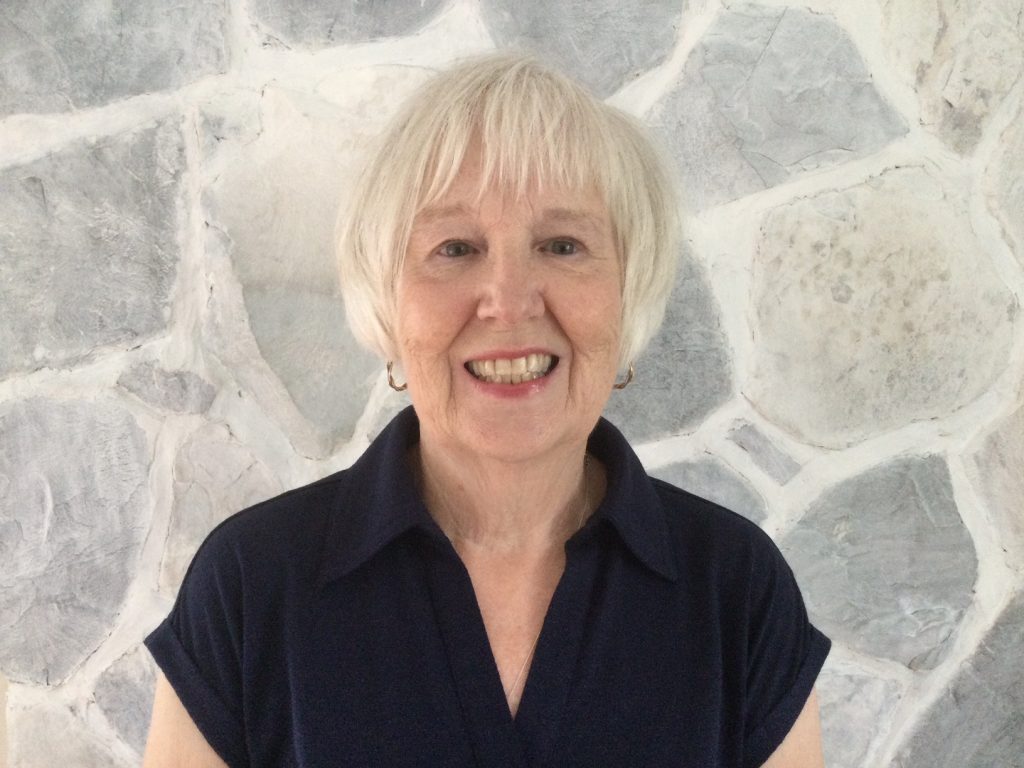 During this time of searching, in a sense becoming a Mercy Associate felt a little like returning to the comfort of home. I was familiar with and admired the sisters' lives of dedicated service, inspired by the vision and charism of their foundress, Catherine McAuley, and the gospel mission of mercy. I wasn't exactly sure what I was looking for, but hoped to find it in the Mercy Associates Program.
I was warmly welcomed by my Associate Group, Kitty's Companions, facilitated by Sister Margie Taylor. This was a group of approximately a dozen like-minded women who shared a desire for on-going spiritual nourishment and a commitment to live the charism of mercy in their everyday lives. Their commitment was evidenced by their ready embrace of me as well as their apparent affection and caring support for one another. At the end of every meeting, Associates look forward to sharing a "comfortable cup of tea". This is a fun time to chat, catch up on news, and enjoy a good laugh. This easy fellowship quickly fostered a sense of belonging.
In keeping with their commitment to witness to their faith in action, I was inspired by how freely and generously Mercy Associates give of their time and talents in serving the poor, the sick and the marginalized. In doing so, they engage in a broad spectrum of works of mercy. These works include many service initiatives such as palliative care, prison ministry, food banks, nursing homes, shelters, and parish and church ministries. Being part of this community, with its emphasis on bringing God's mercy to others, I enjoy and benefit from the wisdom and support of others as I endeavour to express my faith in an intentional way such as through serving the hungry and the homeless at the Gathering Place.
The spiritual nourishment I have received by being a Mercy Associate has been a blessing. Through group prayer and reflection, group sharing, spiritual reading, and retreats as well as personal prayer and other opportunities for spiritual enrichment, I have come to understand that living mercifully is a way of life and that I am called to give expression to God's mercy in my everyday interactions. Consequently, I now try to be more attuned to the opportunities to practice mercy that arise from day to day. For example, will I take my neighbour to her medical appointment or will I wait for someone else to do it? Will I patiently listen to the telemarketer or will I rudely hang up?  Will I pass by the homeless man who routinely stands outside my church entrance or will I at least offer him a smile and say hello? Will I respond to these calls for mercy with a spirit of love and compassion? The choice is mine to make.
When I became a Mercy Associate about eight years ago, I found a faith community that continues to help me grow in my life of faith and service. I am grateful to the Associates for their fellowship and for the opportunity to learn from and inspire one another. I am especially thankful to the Sisters of Mercy for the invitation to share their commitment to living the gospel message of mercy.