July 1, 2023
July 1 is a national holiday celebrating the beginnings of Canada on July 1, 1867.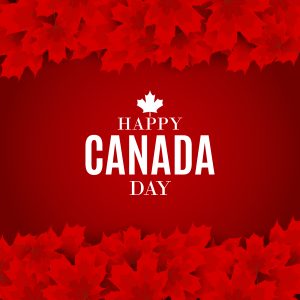 On that day three separate colonies – the united Canadas (Upper and Lower),Nova Scotia and New Brunswick – became a single dominion, the Dominion of Canada.
In Newfoundland and Labrador this day is known as Memorial Day, a day to remember the staggering losses of the Newfoundland Regiment at Beaumont-Hamel, France on July 1, 1916. Over 800 Newfoundlanders and Labradorians went into battle that morning, a deadly battle which left more than 700 men killed, wounded or missing. Each year our province commemorates the heroism of our young men who died on this day.
Post your prayer in our sacred space here
El 1 de julio es una fiesta nacional que celebra los inicios de Canadá el 1 de julio de 1867.
Ese día, tres colonias separadas -el Alto y el Bajo Canadá unidos, Nueva Escocia y Nuevo Brunswick- se convirtieron en un único dominio, el Dominio de Canadá.
En Terranova y Labrador este día se conoce como el Día de los Caídos, un día para recordar las asombrosas pérdidas del Regimiento de Terranova en Beaumont-Hamel, Francia, el 1 de julio de 1916. Más de 800 terranoveses y labradores entraron en combate aquella mañana, una batalla mortal que dejó más de 700 hombres muertos, heridos o desaparecidos. Cada año nuestra provincia conmemora el heroísmo de nuestros jóvenes que murieron ese día.
Publica tu oración en nuestro espacio sagrado aquí