February 19, 2023
"Lent comes providentially to awaken us, to shake us from our lethargy" (Pope Francis).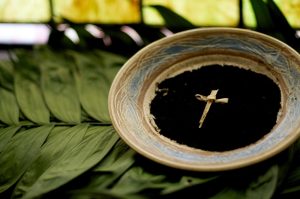 Pope Francis' Lenten message to the world for 2023 was presented on Friday, February 17. The theme is Lenten Penance and the Synodal Journey. "We need to listen to Jesus he said, "through the Scriptures and through our brothers and sisters, especially in the faces and the stories of those who are in need…Lent is a time of grace to the extent that we listen to him as he speaks to us."
The full text of the Pope's  message can be read here
Mercy International Association is offering a prayer service for Ash Wednesday which includes a poem by Brenda Peddigrew rsm and  online spirituality reflection series during Lent. Details can be found here
"La Cuaresma viene providencialmente a despertarnos, a sacudirnos de nuestro letargo" (Papa Francisco).
El mensaje de Cuaresma del Papa Francisco al mundo para 2023 fue presentado el viernes 17 de febrero. El tema es La penitencia cuaresmal y el camino sinodal. "Tenemos que escuchar a Jesús", dijo, "a través de las Escrituras y de nuestros hermanos y hermanas, especialmente en los rostros y las historias de los necesitados… La Cuaresma es un tiempo de gracia en la medida en que le escuchamos mientras nos habla".
El texto completo del mensaje del Papa puede leerse aquí