November 3, 2006
The Sisters of Mercy Newfoundland held a 2-day seminar on October 27 and 28, 2006.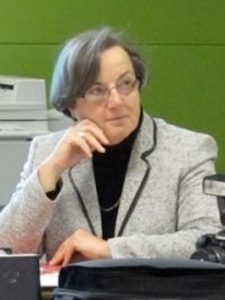 The focus of the event was the presentation of Millennium Development Goals, which were central to the 2-day event.
The presenter was Deirdre Mullan, Director of Mercy Global Concern at the UN
Reflecting on the Sisters of Mercy founded by Francis Creedon, Deirdre asked, what vision of Mercy did Francis carry here and what might she and the early women of Mercy want to say to us today?
Las Hermanas de la Misericordia de Terranova celebraron un seminario de 2 días los días 27 y 28 de octubre de 2006.
El tema central del evento fue la presentación de los Objetivos de Desarrollo del Milenio.
La presentadora fue Deirdre Mullan, Directora de Mercy Global Concern en la ONU.
Reflexionando sobre las Hermanas de la Misericordia fundadas por Francisco Creedon, Deirdre preguntó: ¿qué visión de la Misericordia llevó Francisco hasta aquí y qué querrían decirnos hoy ella y las primeras mujeres de la Misericordia?